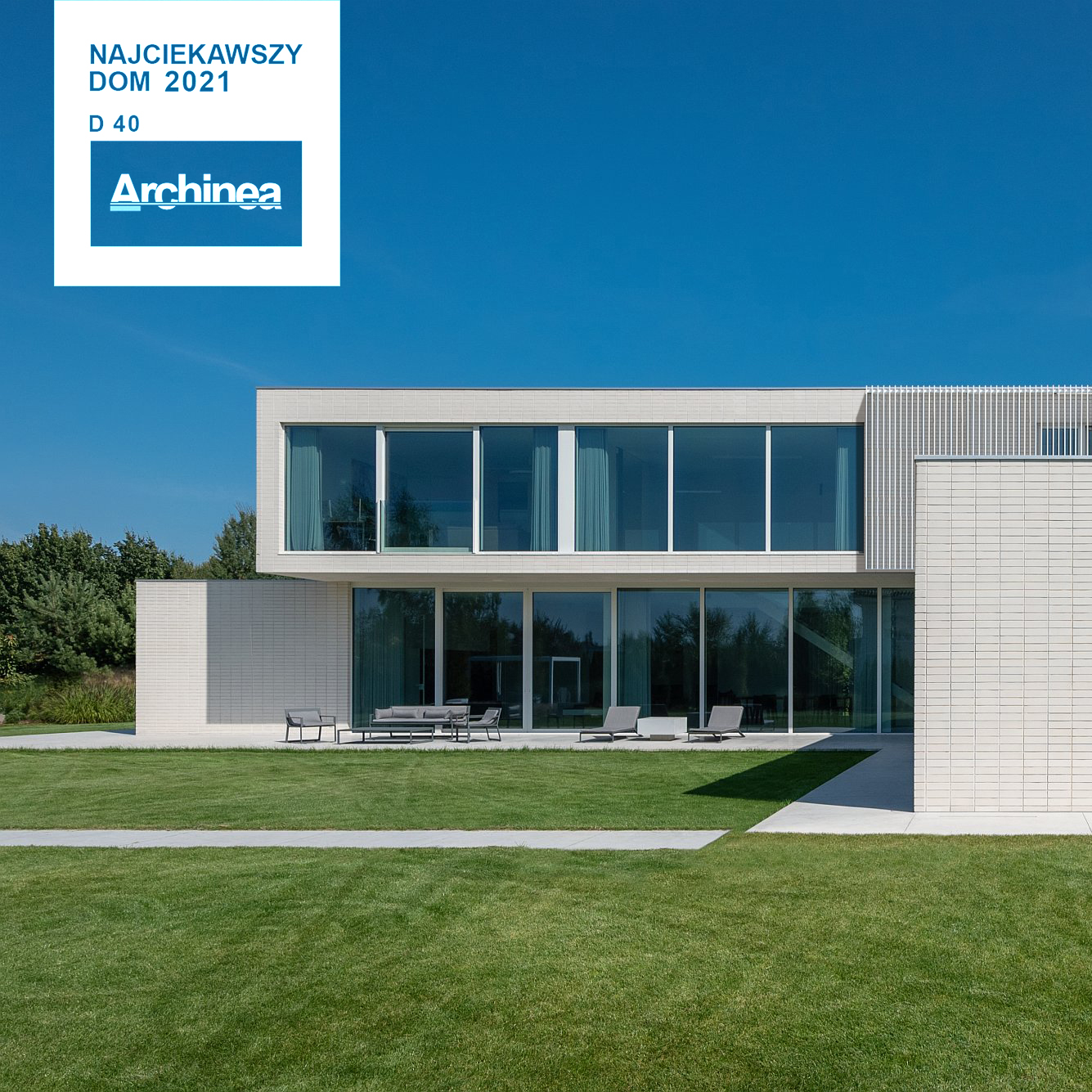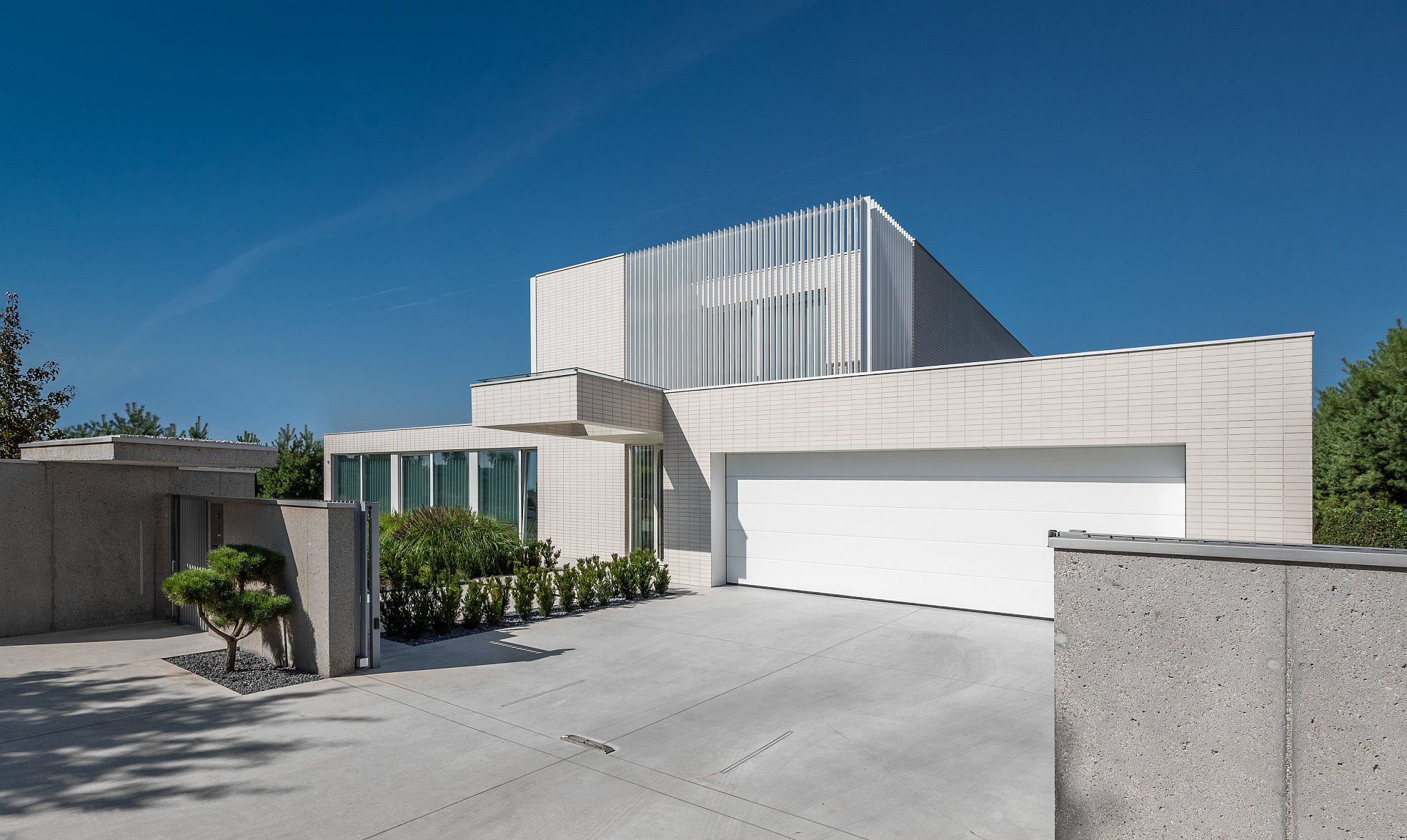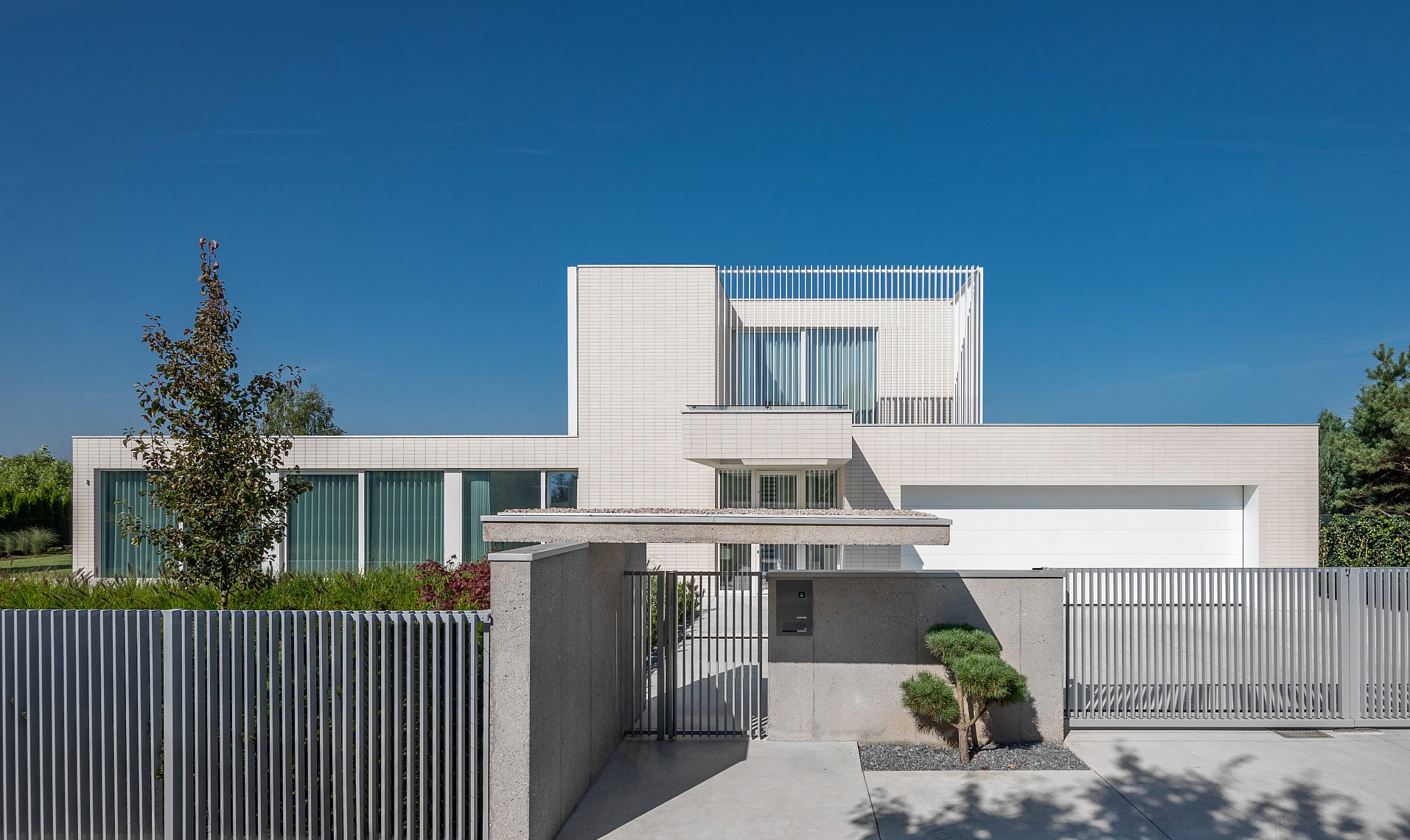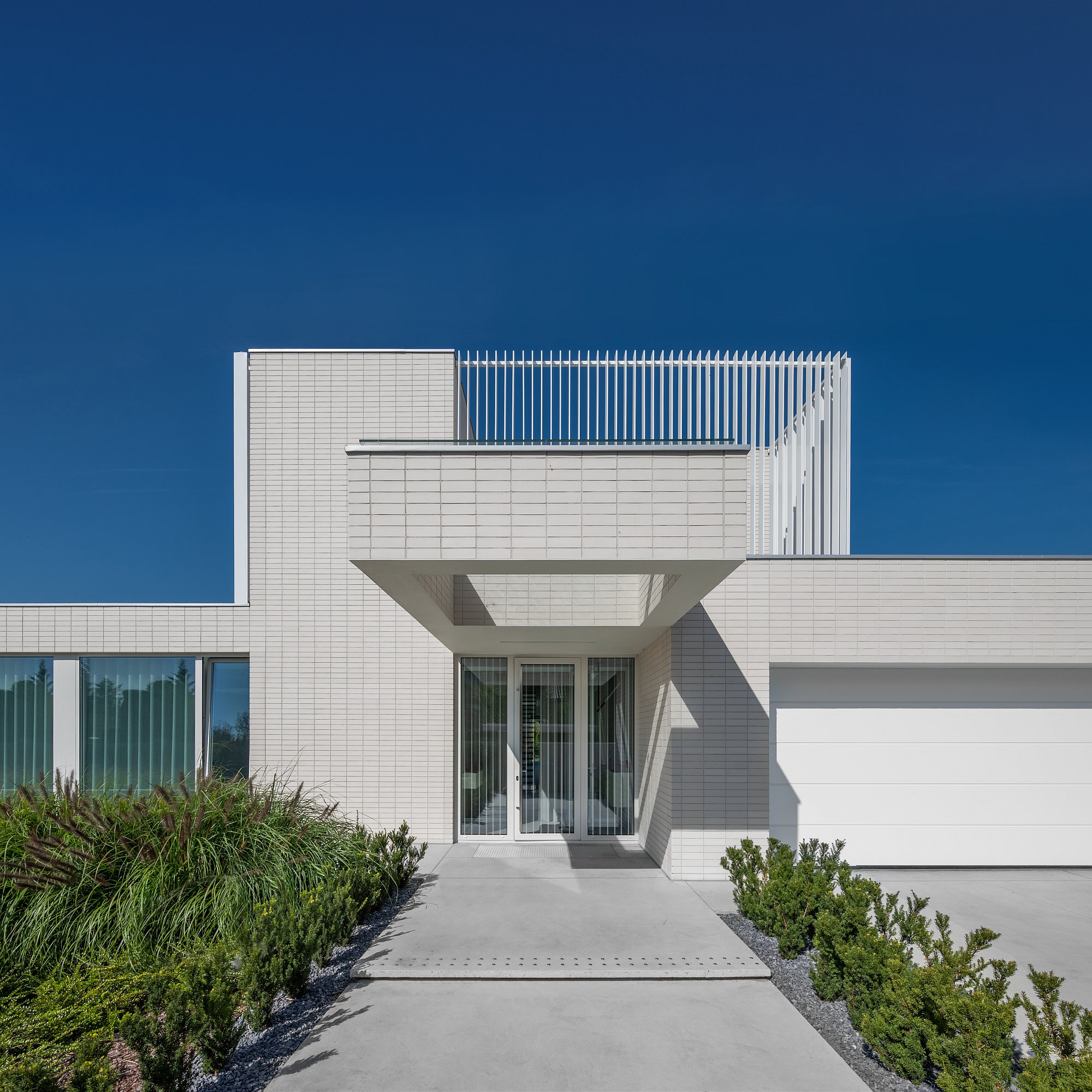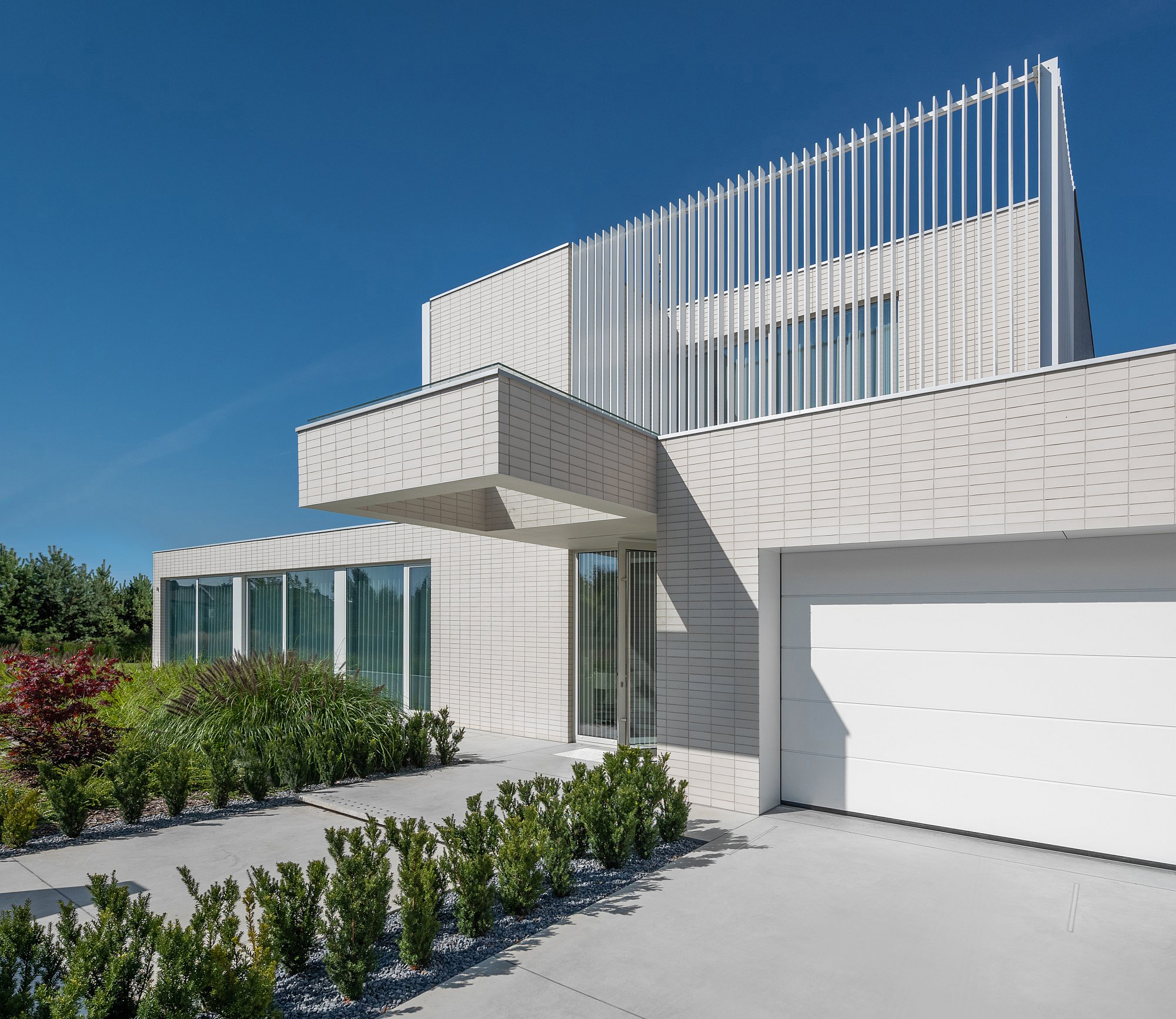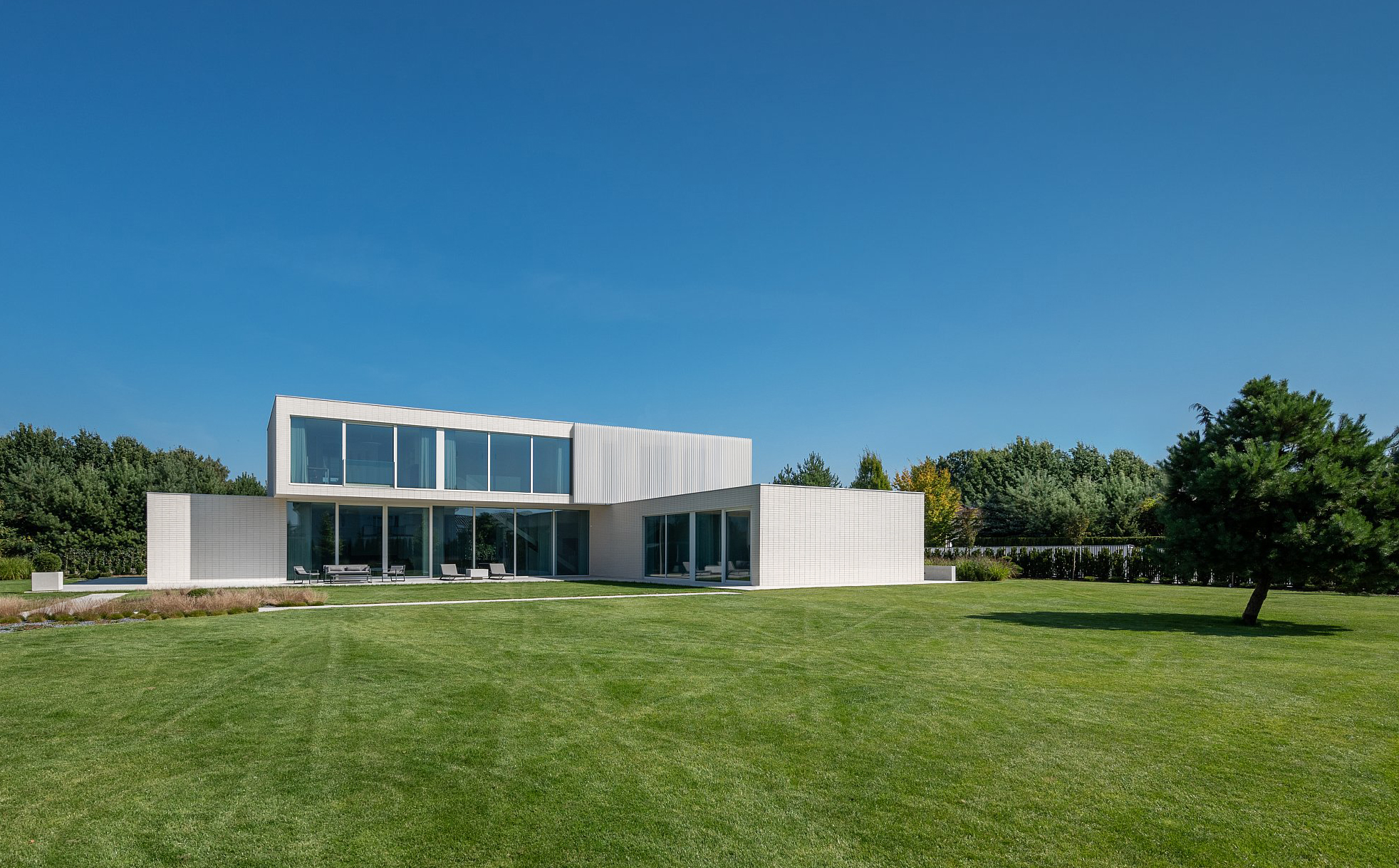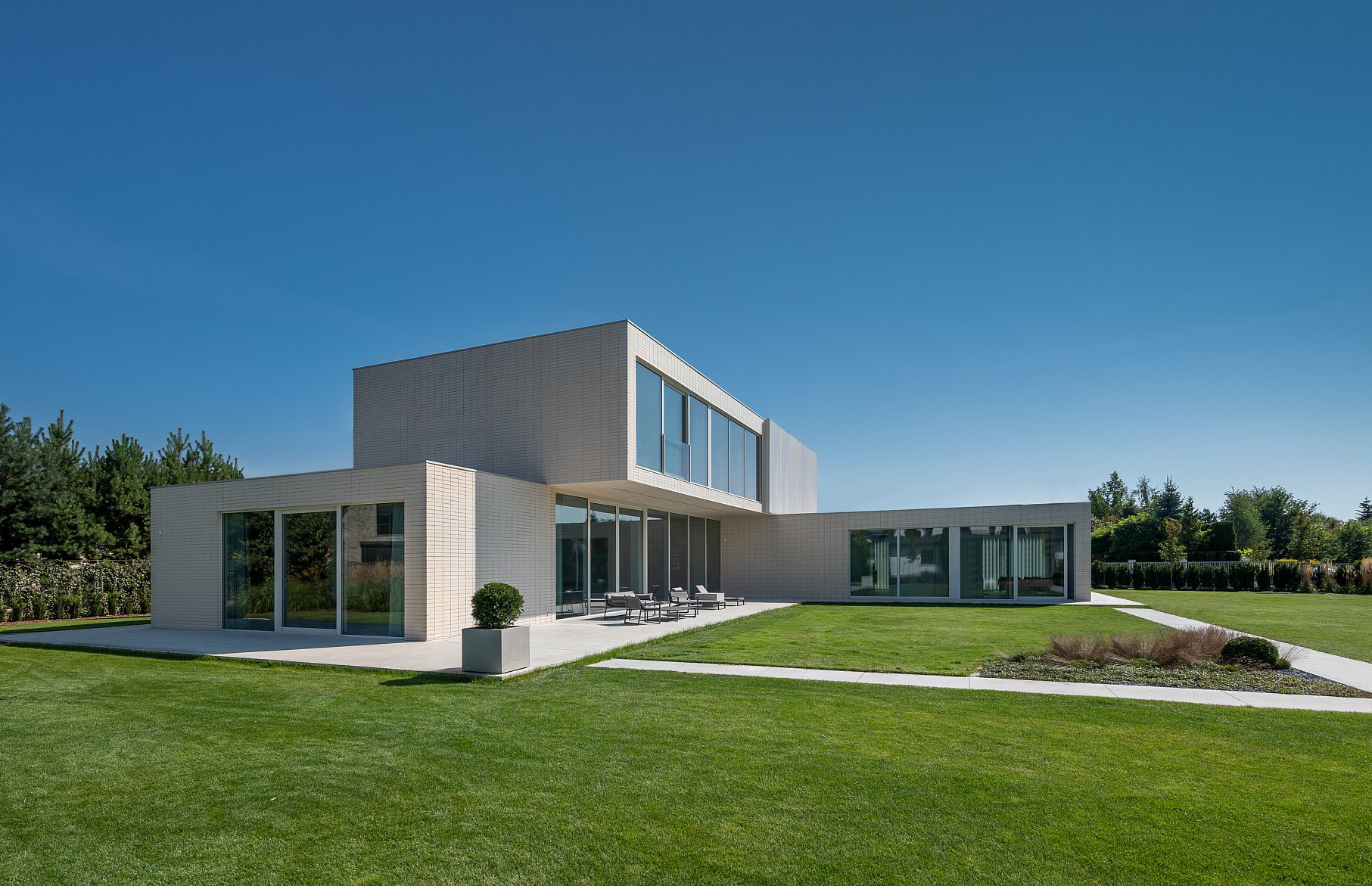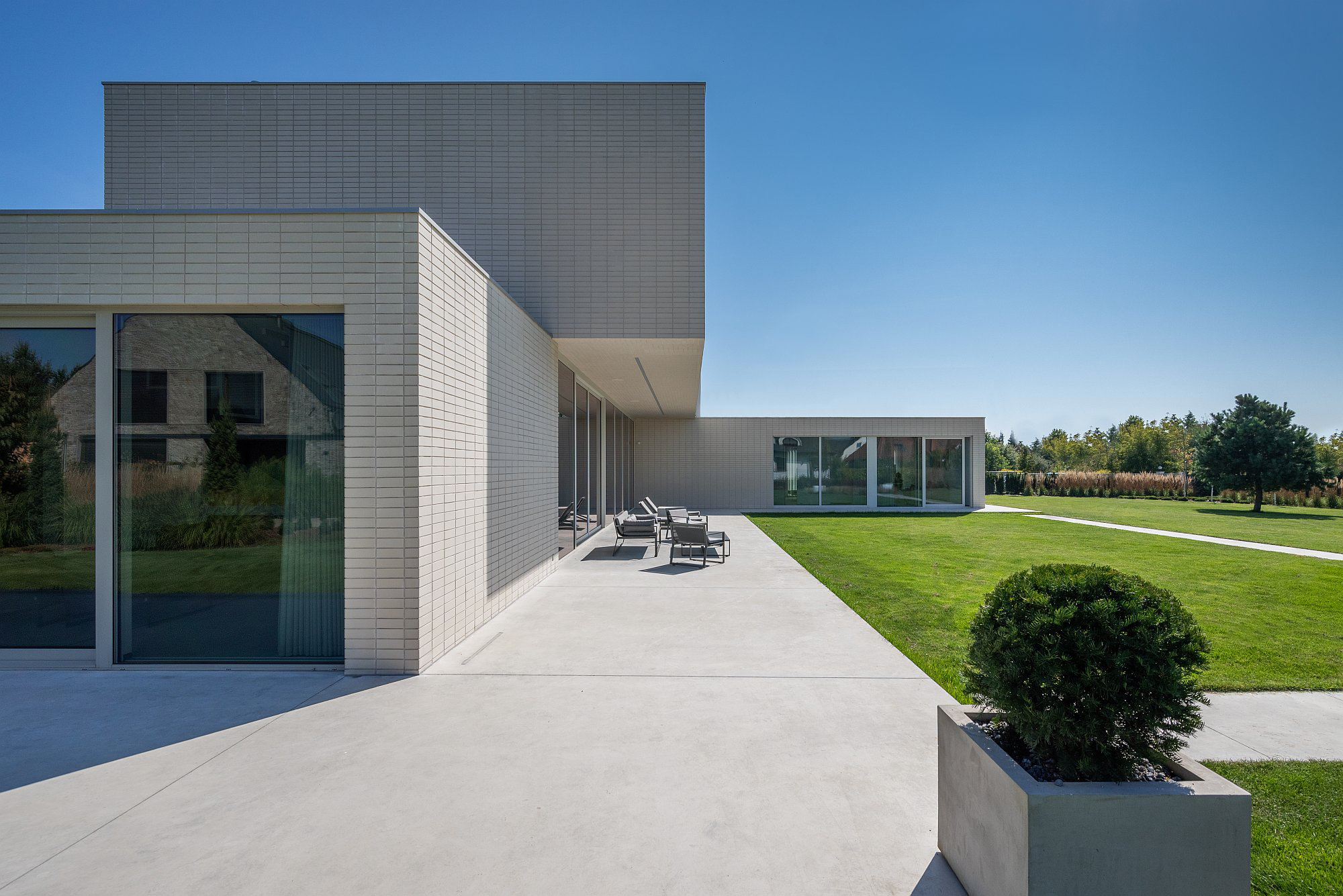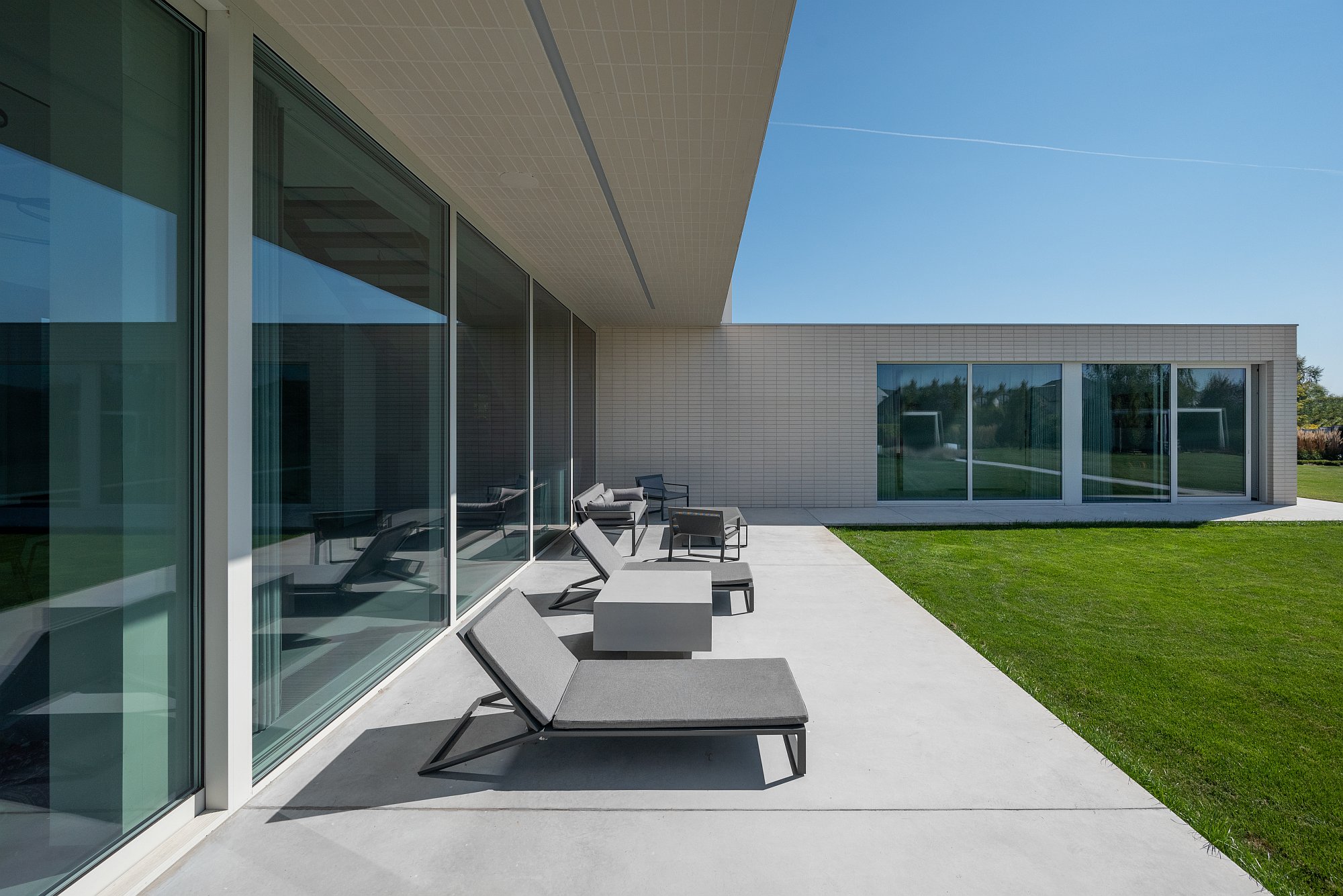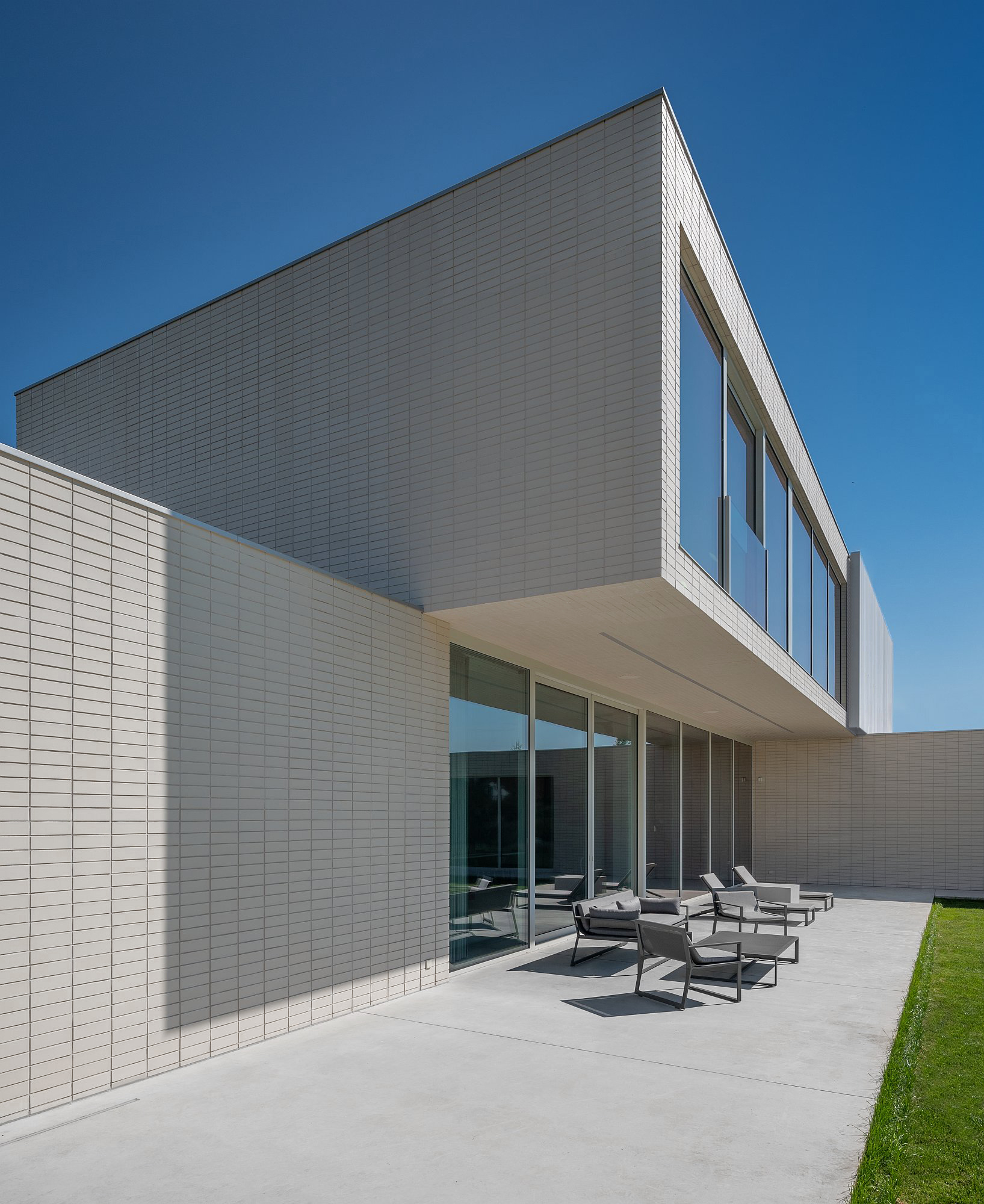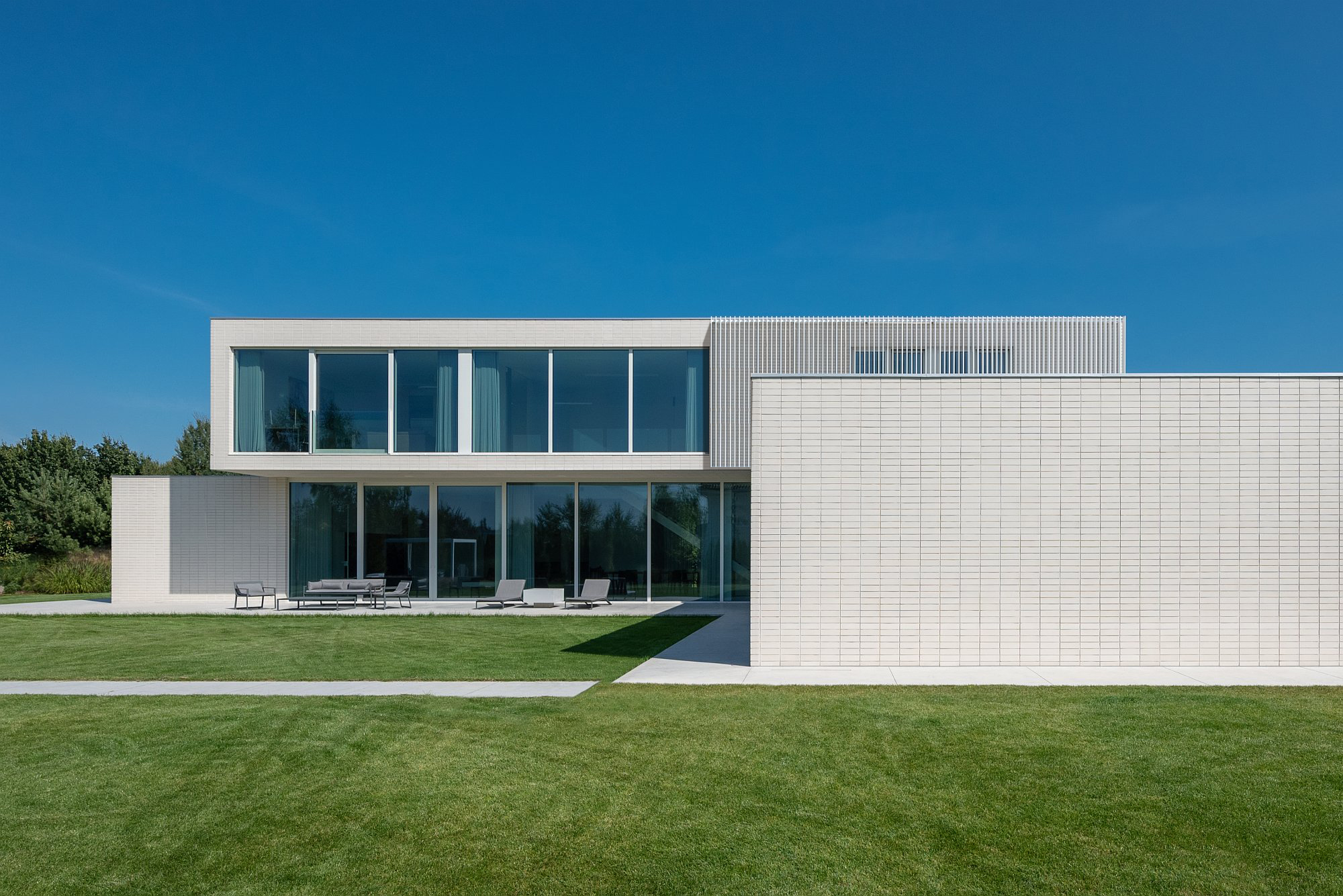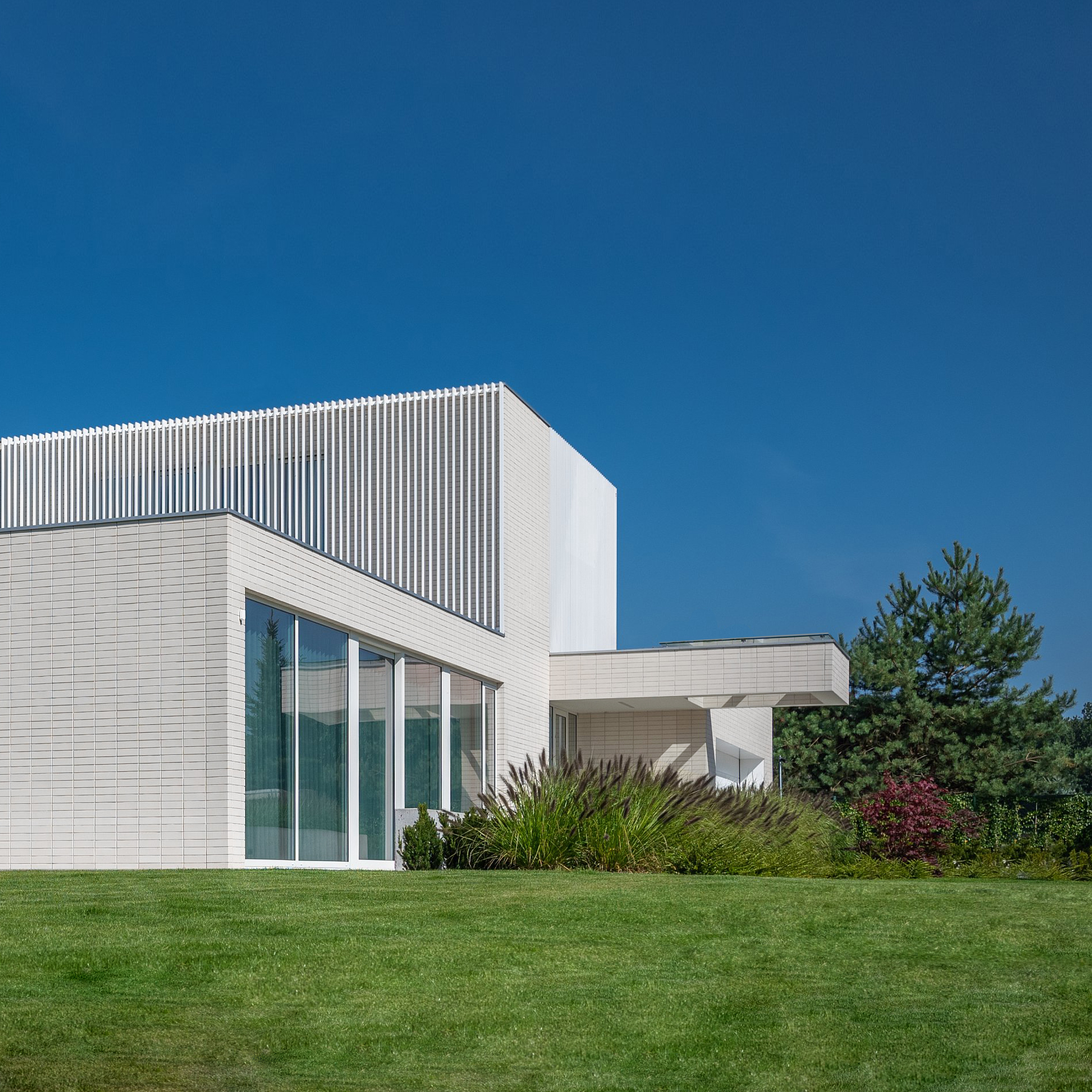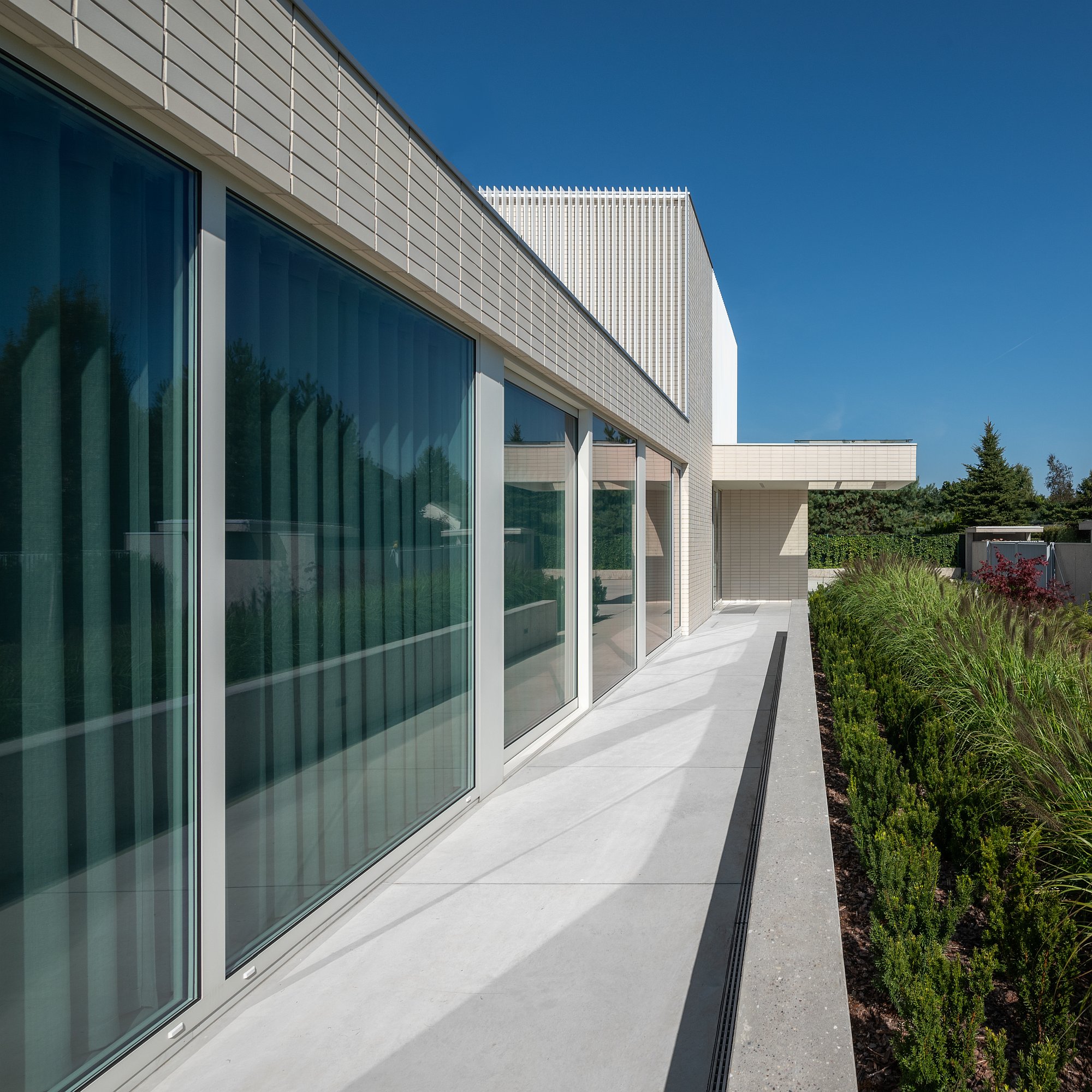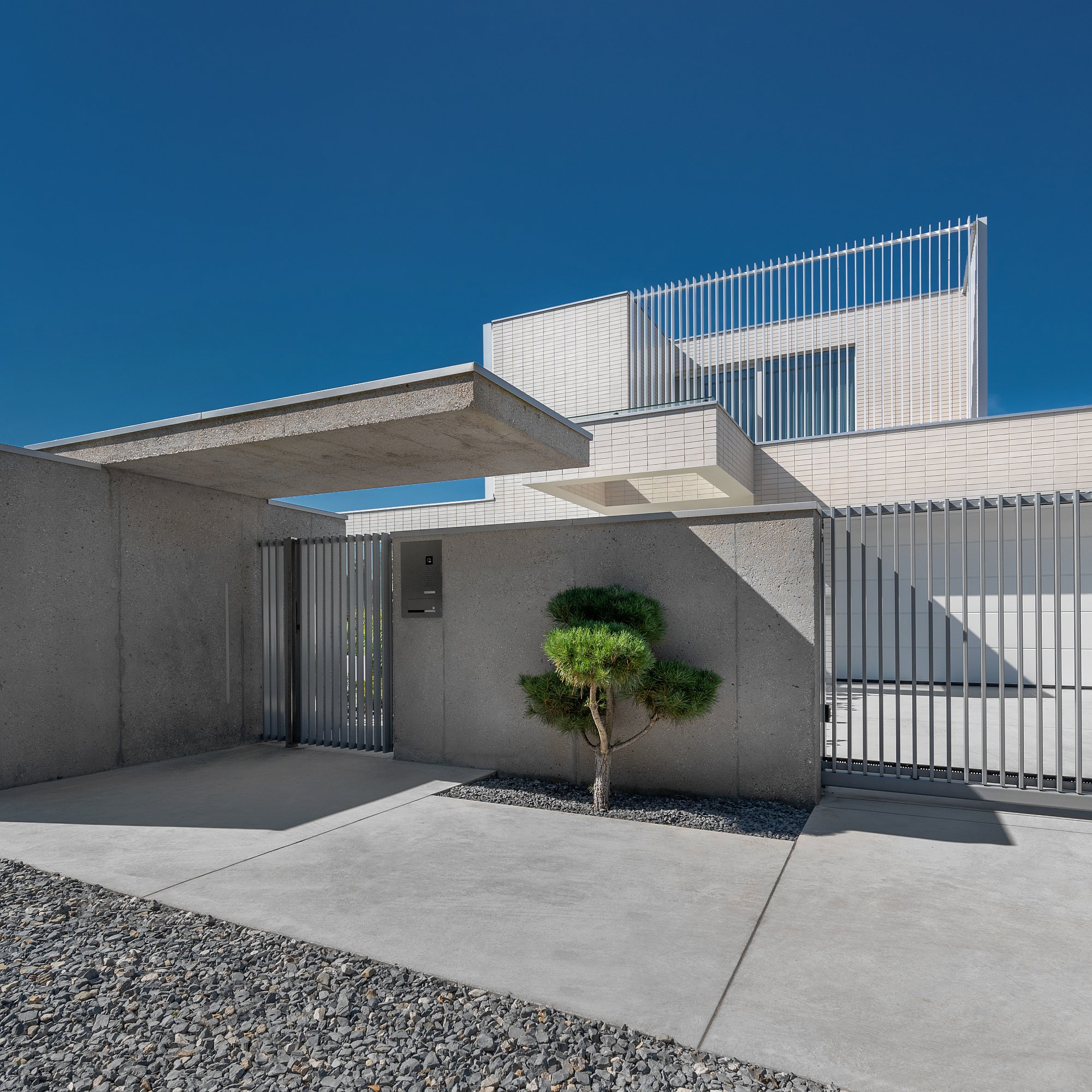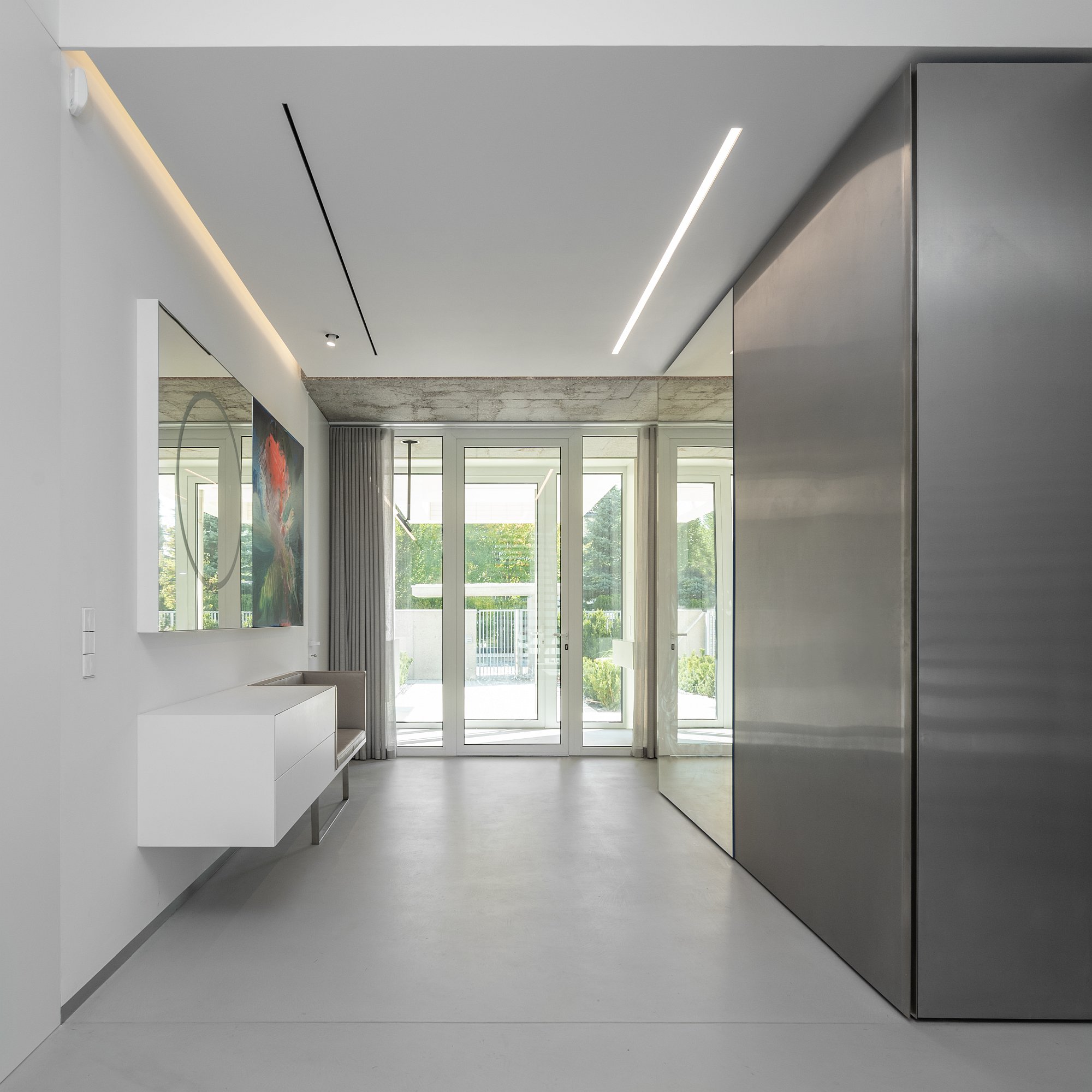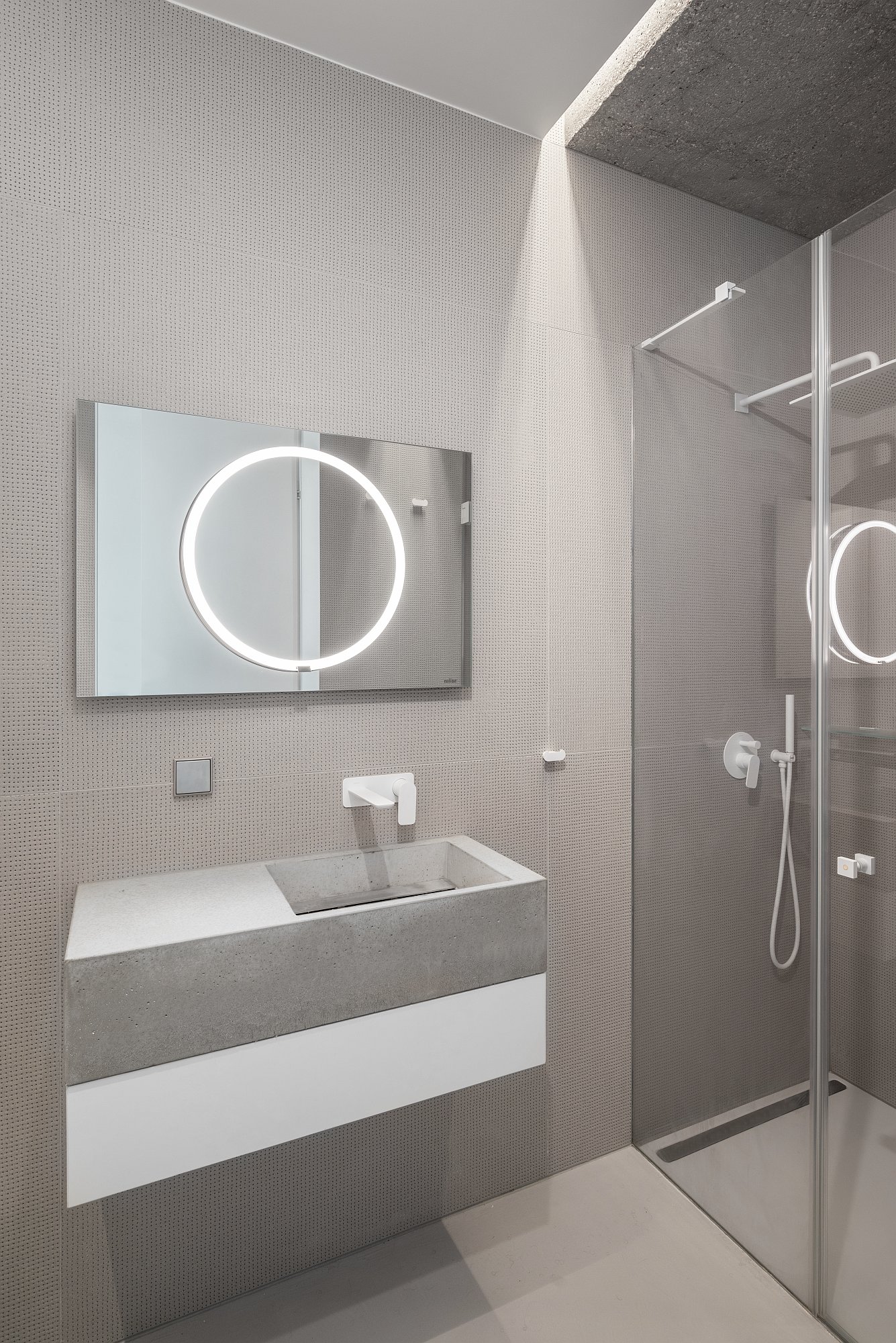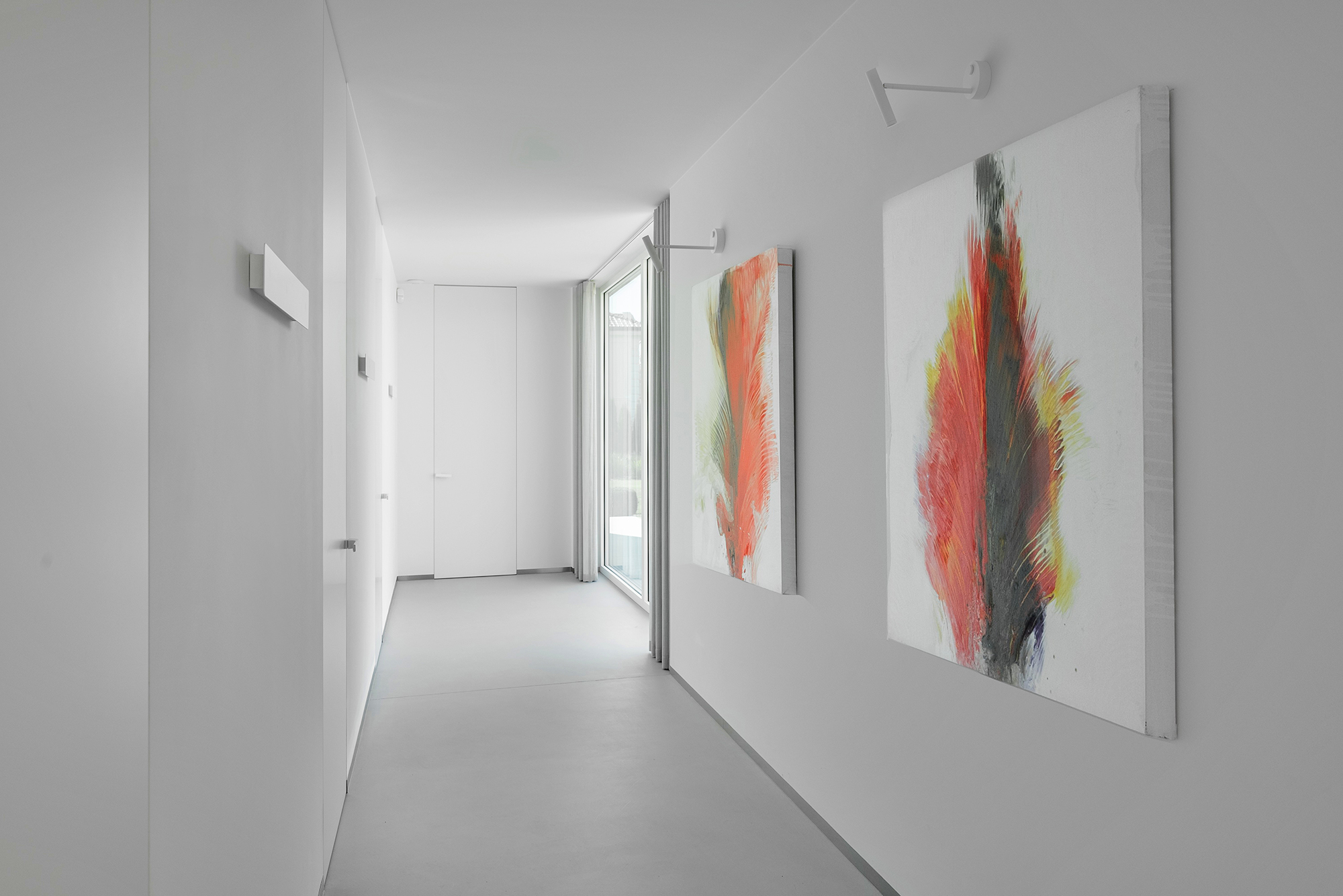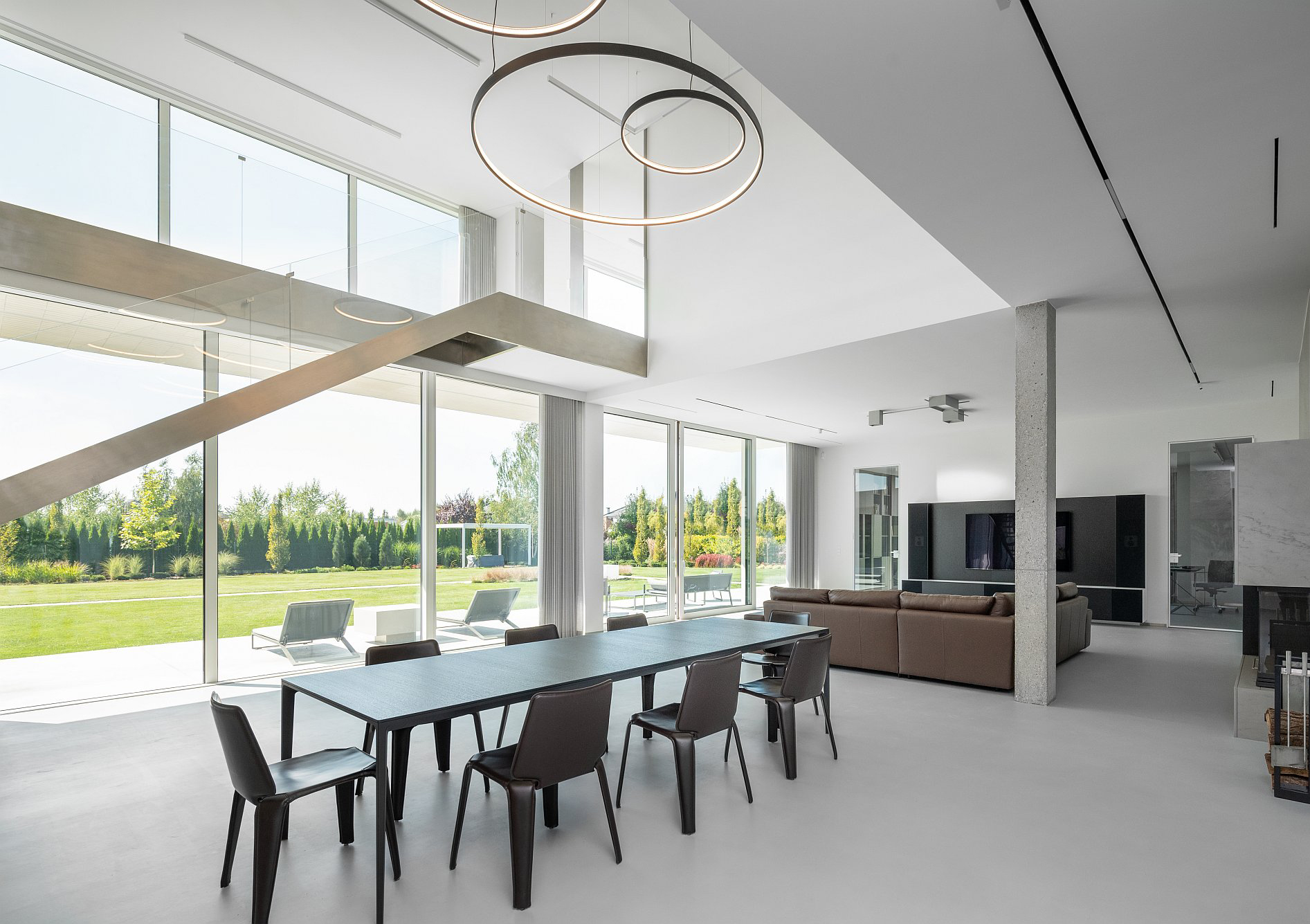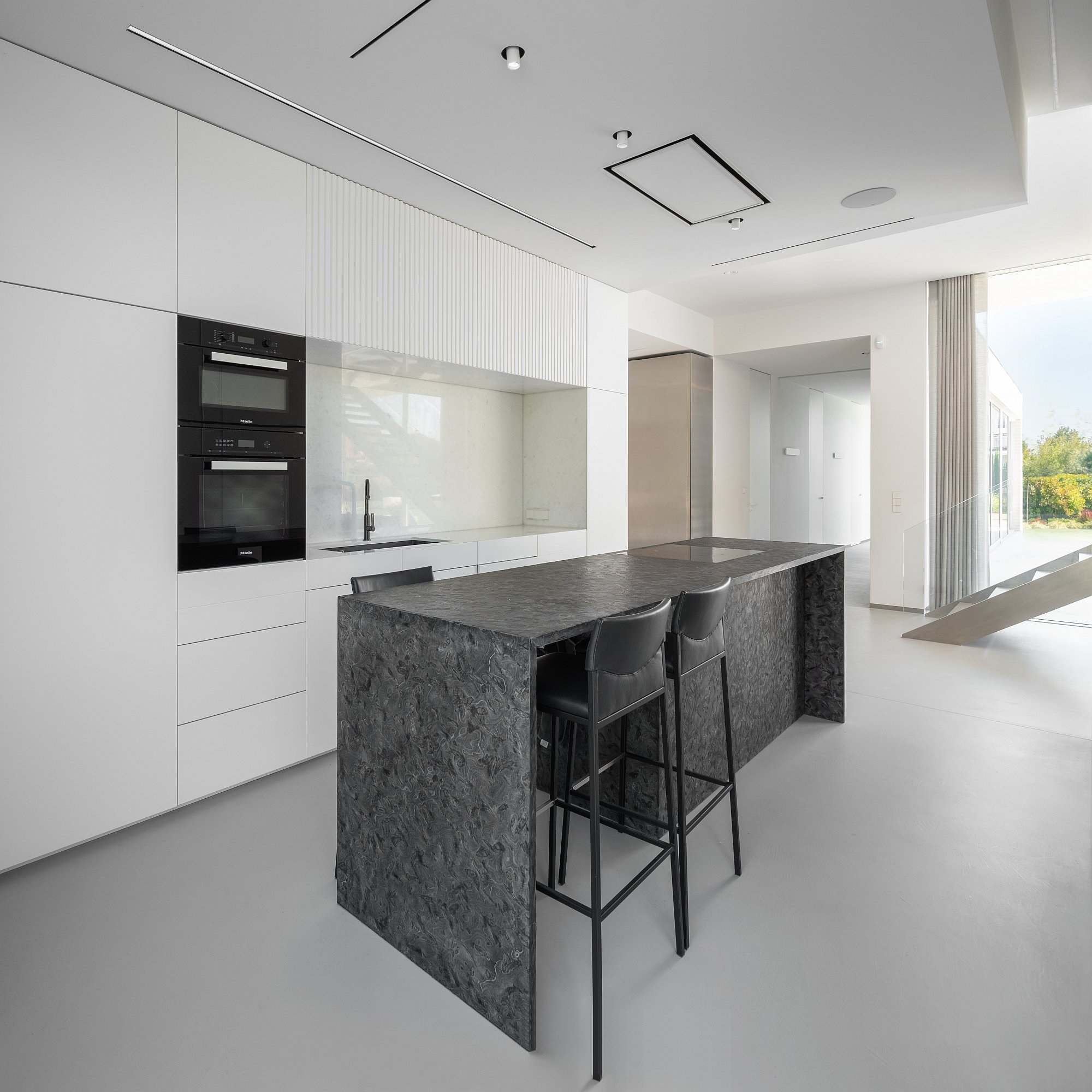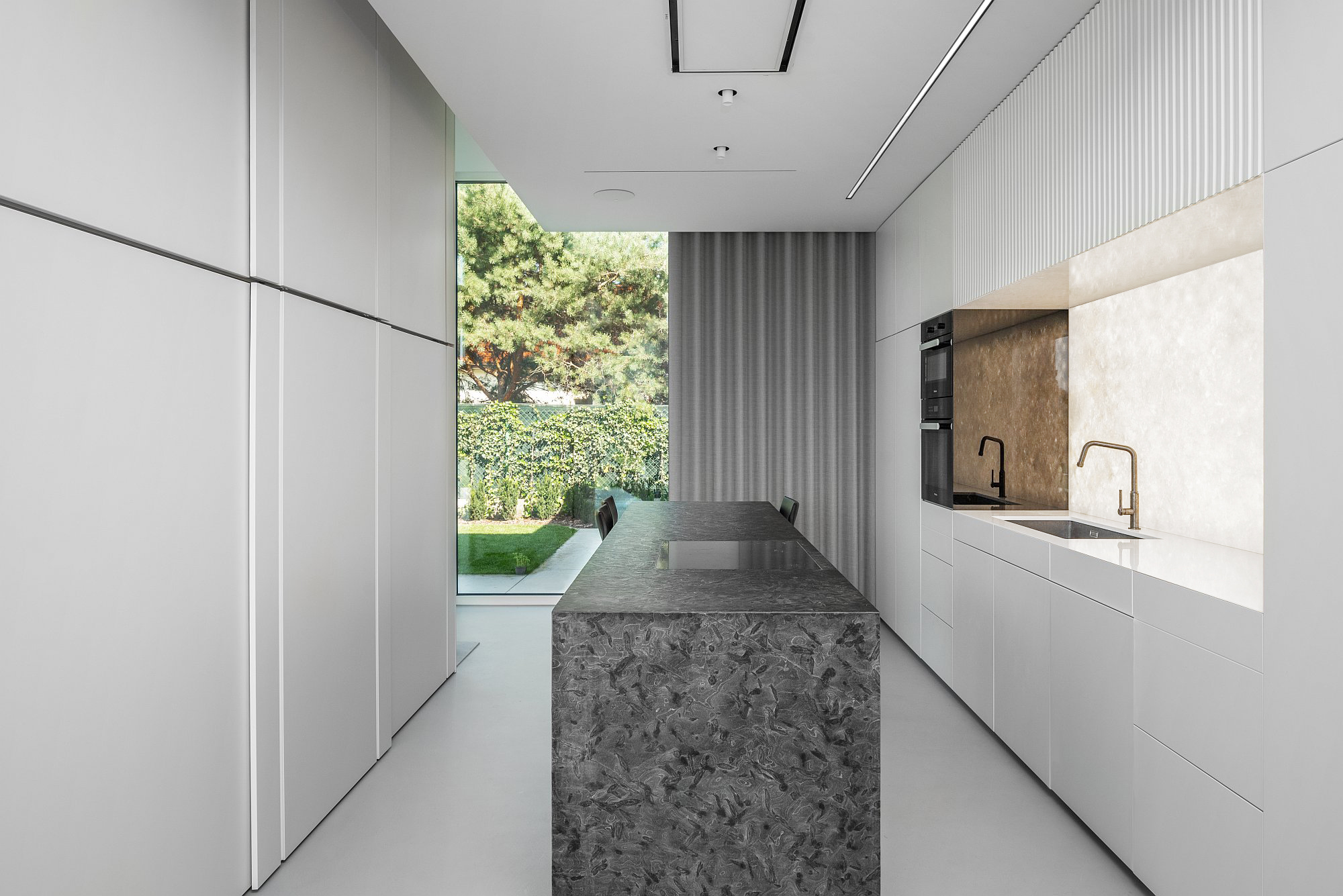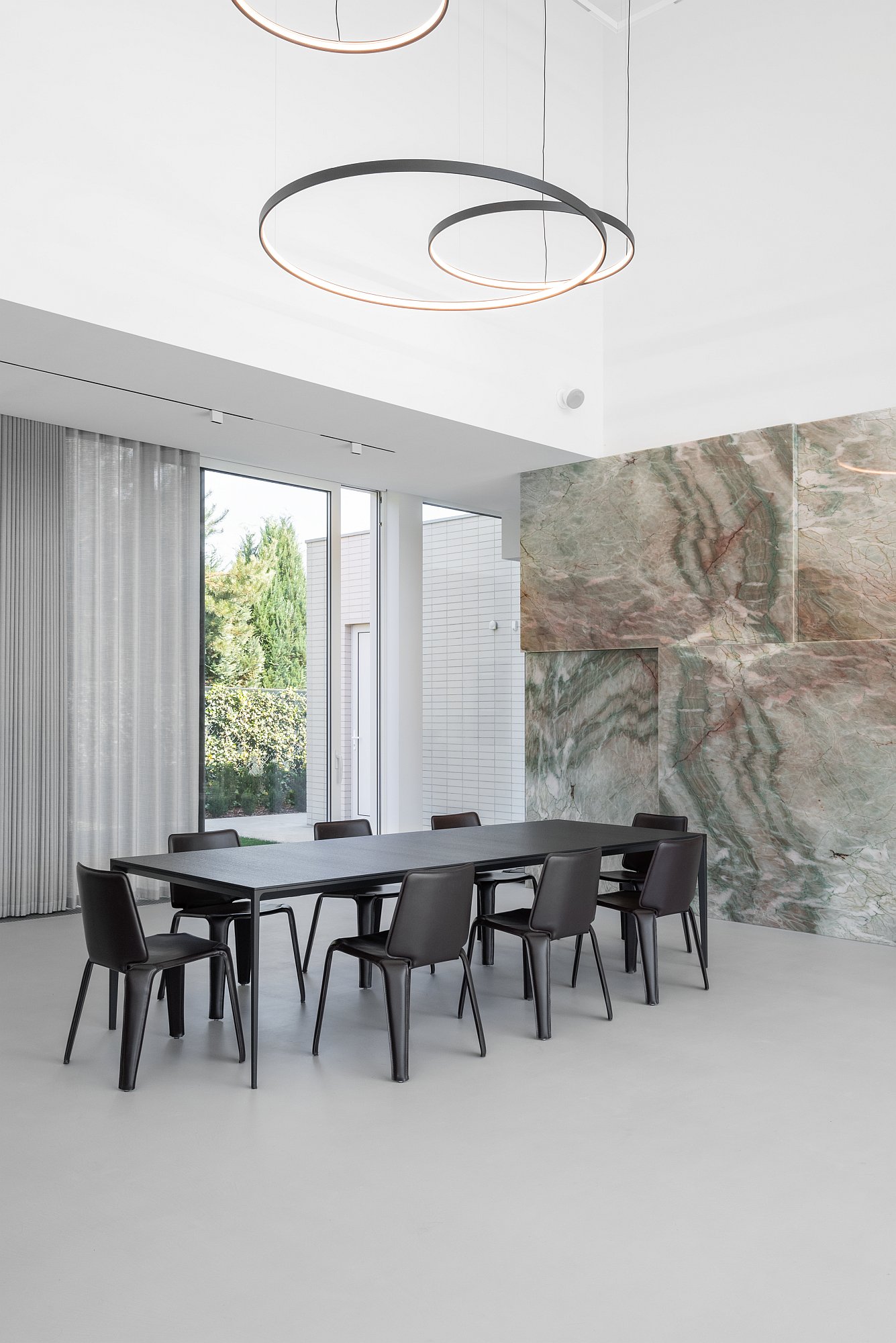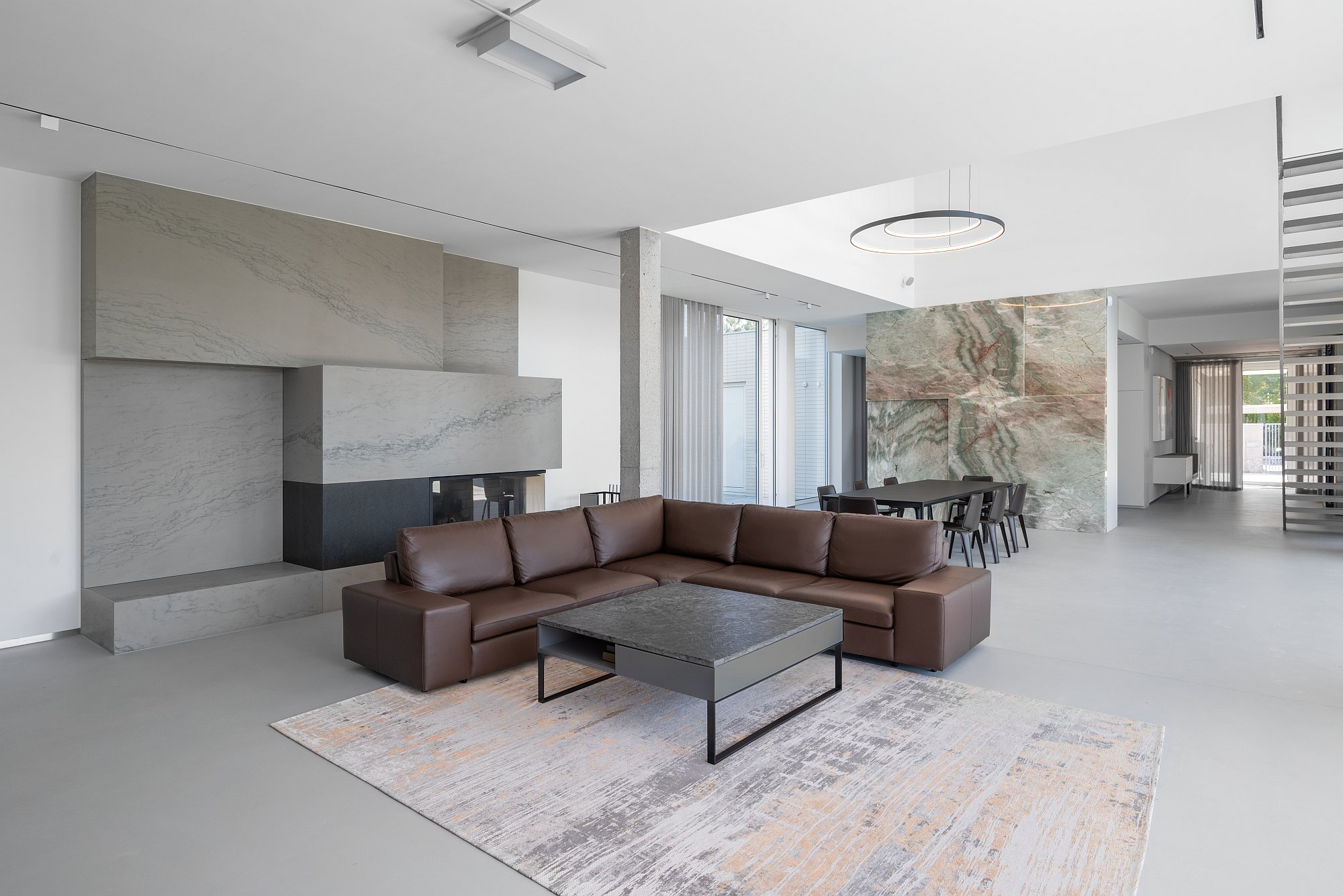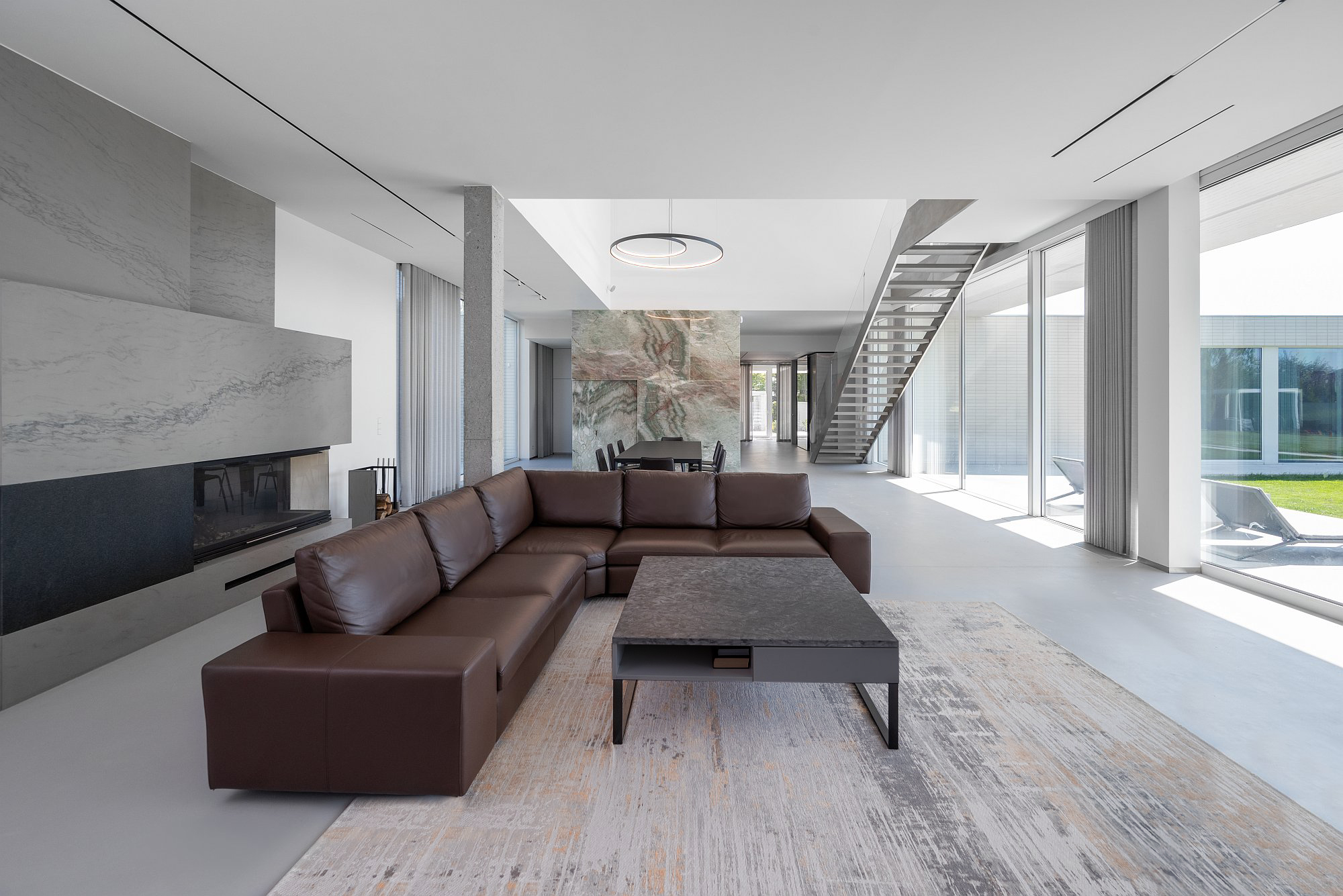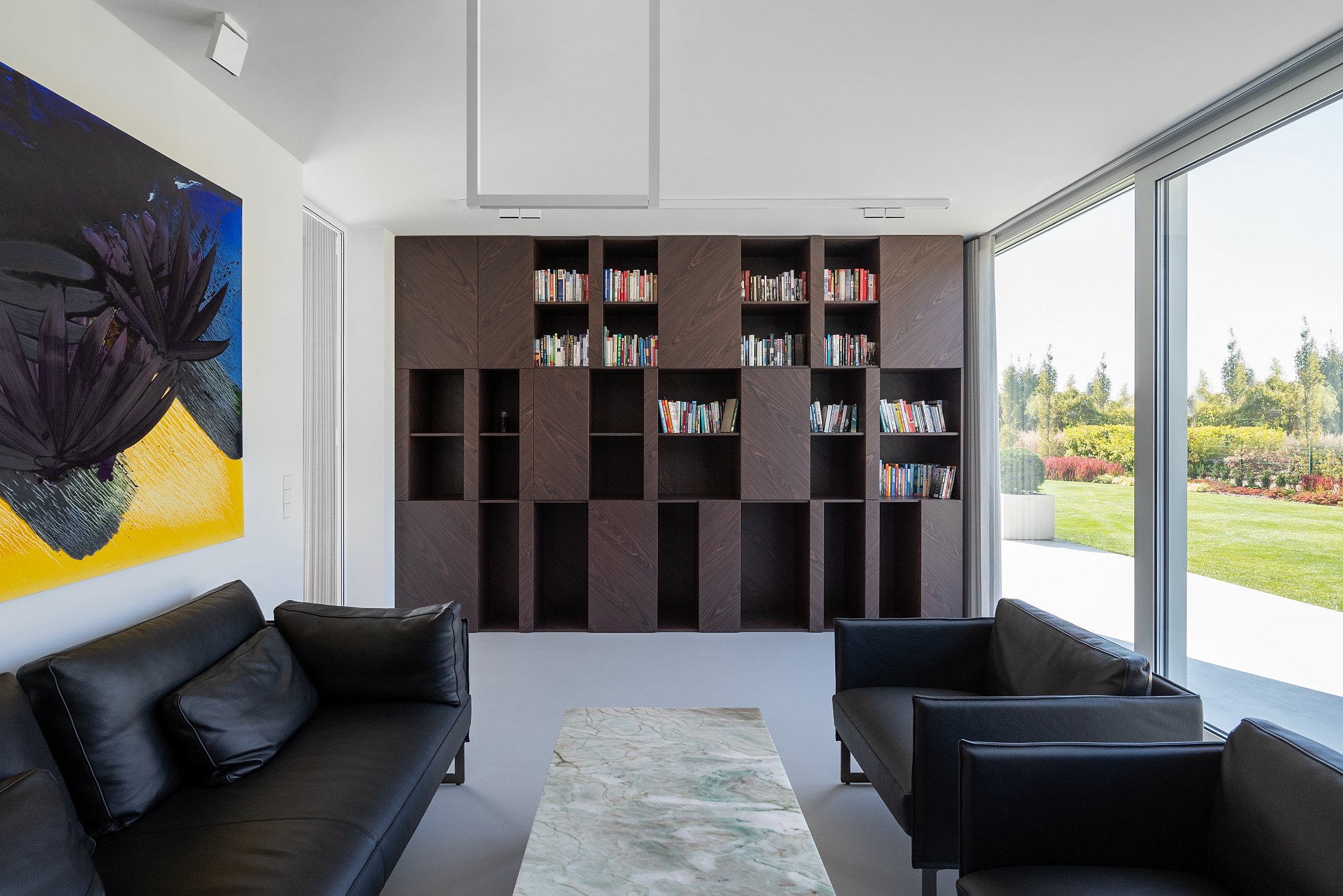 FUNCTION: Single-family residential building
LOCATION: Józefosław, Warsaw
USABLE AREA: 485m2
LAND AREA: 3000m2
YEAR: luty2018
INVESTOR: Private
ARCHITECT: arch Paweł Lis
COOPERATION: arch Karolina Osuchowska
CONSTRACTION: inz. Daniel Chmiel
VISUALISATION: Grzegorz Lis
A large regular building plot in Jozefoslaw near Warsaw gave the opportunity to design a pavilion in the shape of an extended letter "L" with a parallel superstructure above the ground floor from the south. In the ground floor in the southern wing there are located: living room, dining room, kitchen and house library. In the east wing: guest room, fitness room and workshop. At the intersection of both sections there is an entrance hall and utility rooms with a 3-position garage. On the first floor there is a child's room with wardrobe and bathroom, bedroom with wardrobe and bathroom, and laundry.
Thanks to the building's shape in the shape of the letter "L" - an eastern wing from the entrance side, we managed to create a well insulated, intimate courtyard. Thanks to the strong glazing of the ground floor and the floor, the courtyard catches the attention of the whole house.
Energy efficiency is also a feature of a house with a large number of windows. Increased thermal properties of windows were obtained using a warm aluminum profile and a 3-pane package. In addition, PIR insulation panels with a heat transfer coefficient of Lambda 0.022 W / (mK) and isomur at the window support were used. The house has recuperations. Safety glass was used on the ground floor. Upstairs rooms will be protected against heating by vertical blinds in the form of blinds.
The heavily glazed building has been designed in a simple way and based on a transparent function. The whole fits well in the field and thanks to the light composition gains the character of the pavilion.
The project is currently under construction.