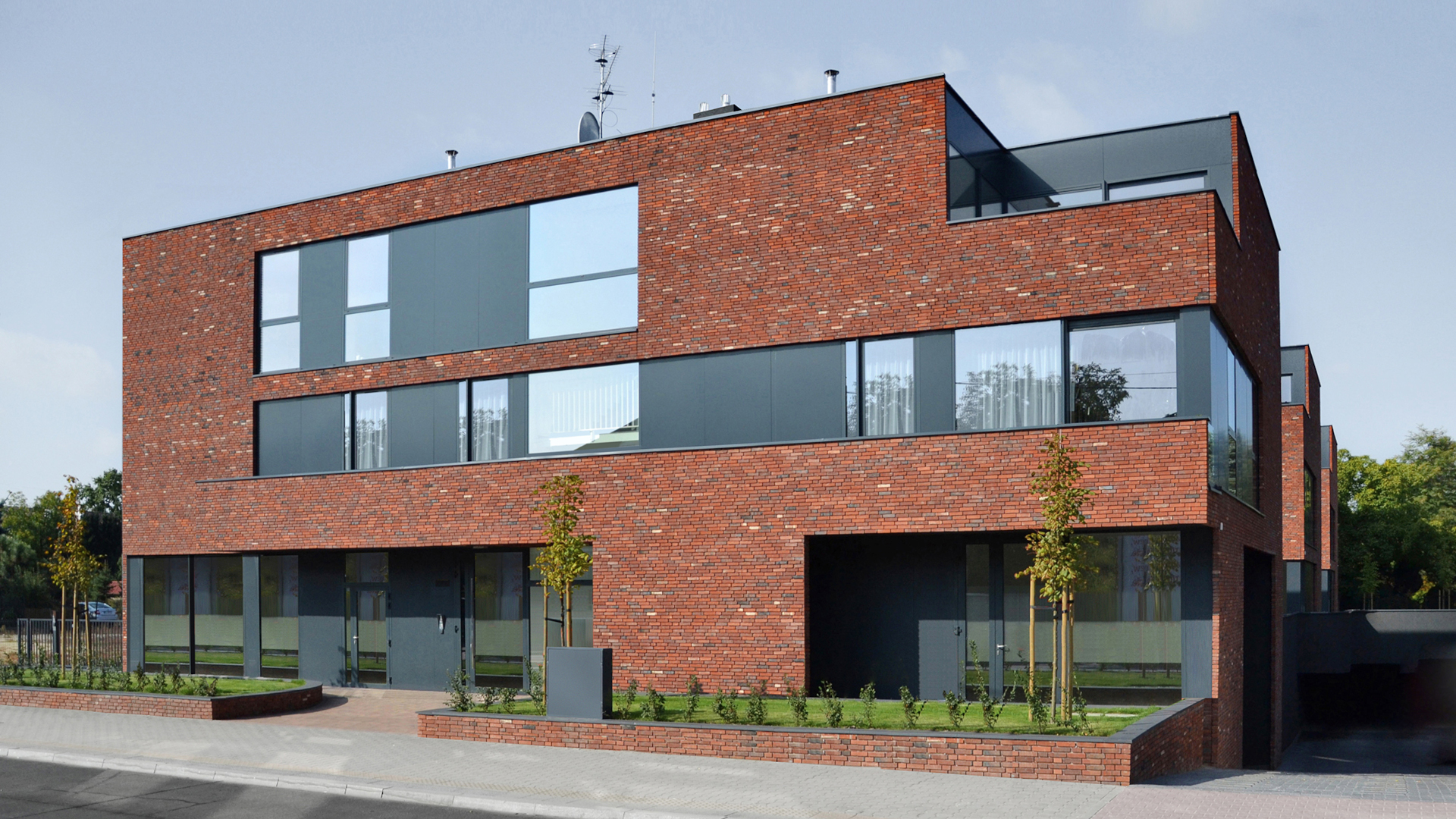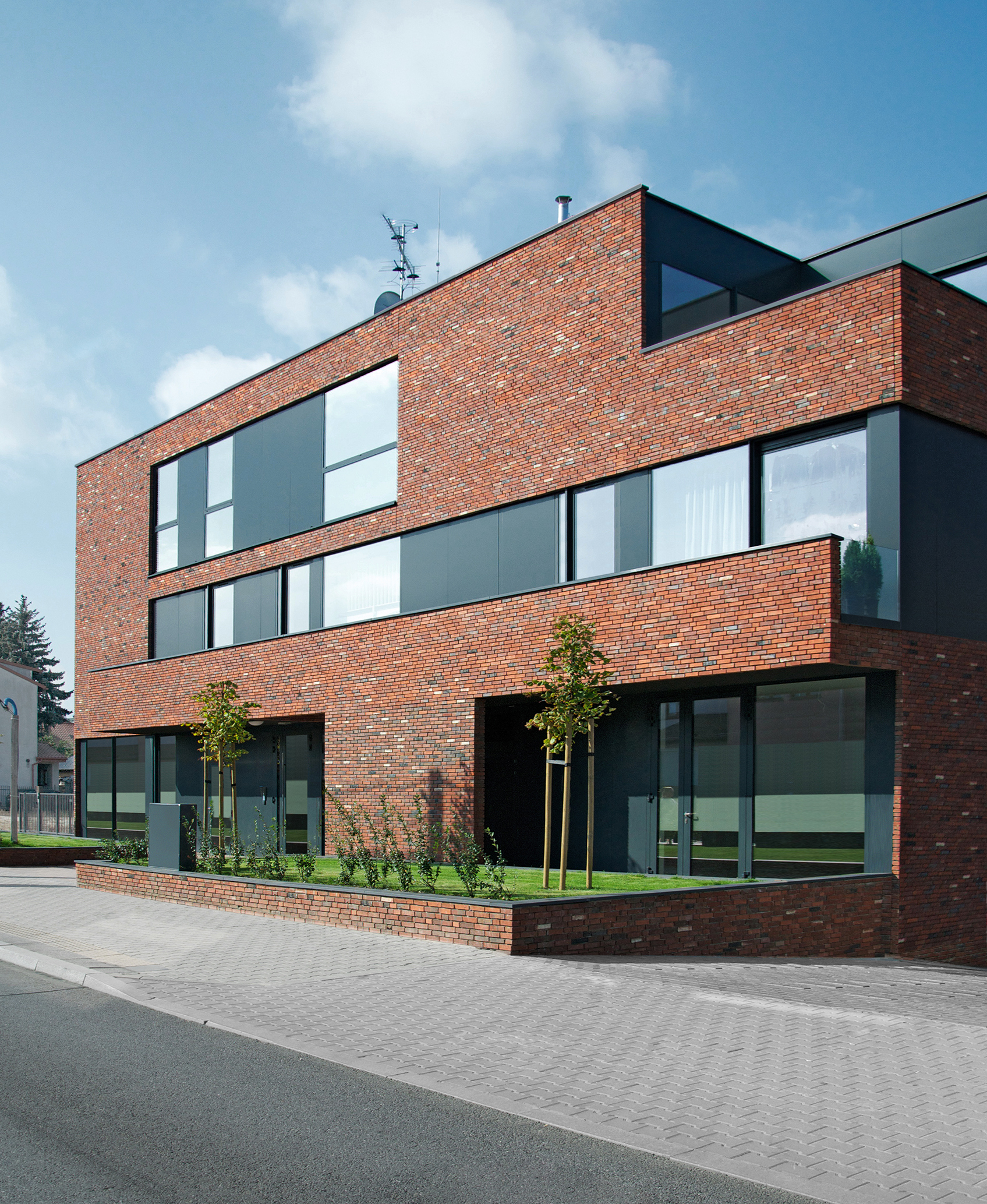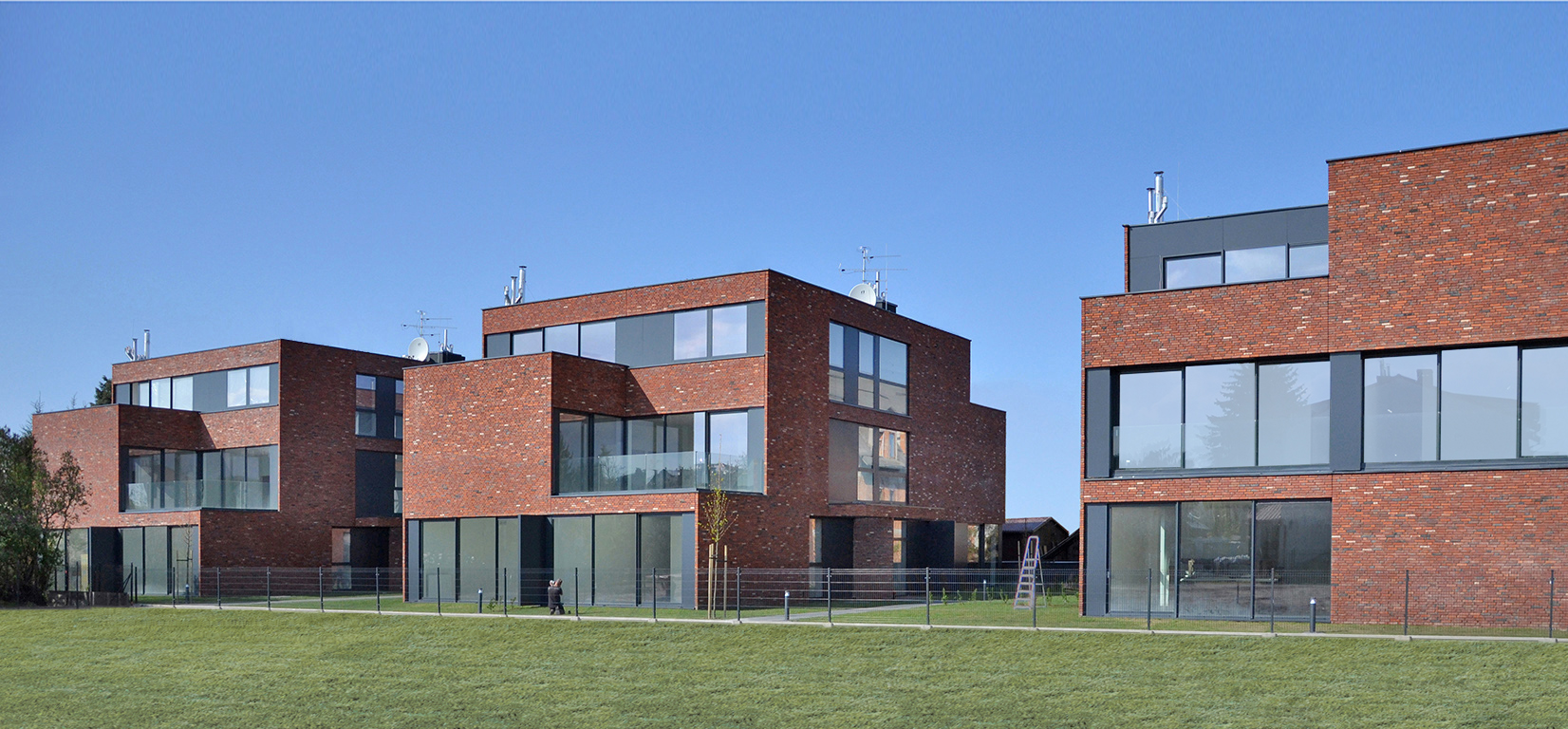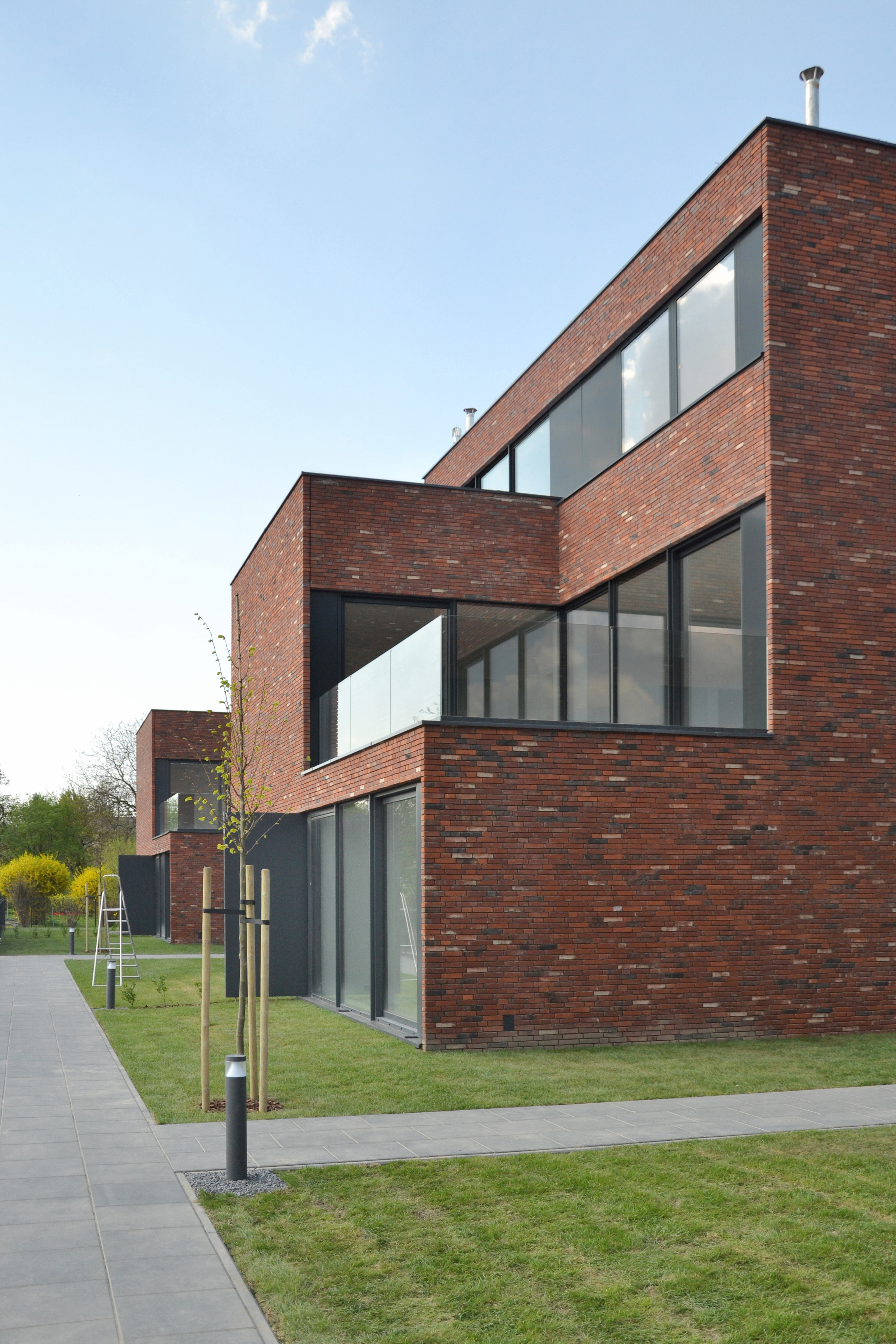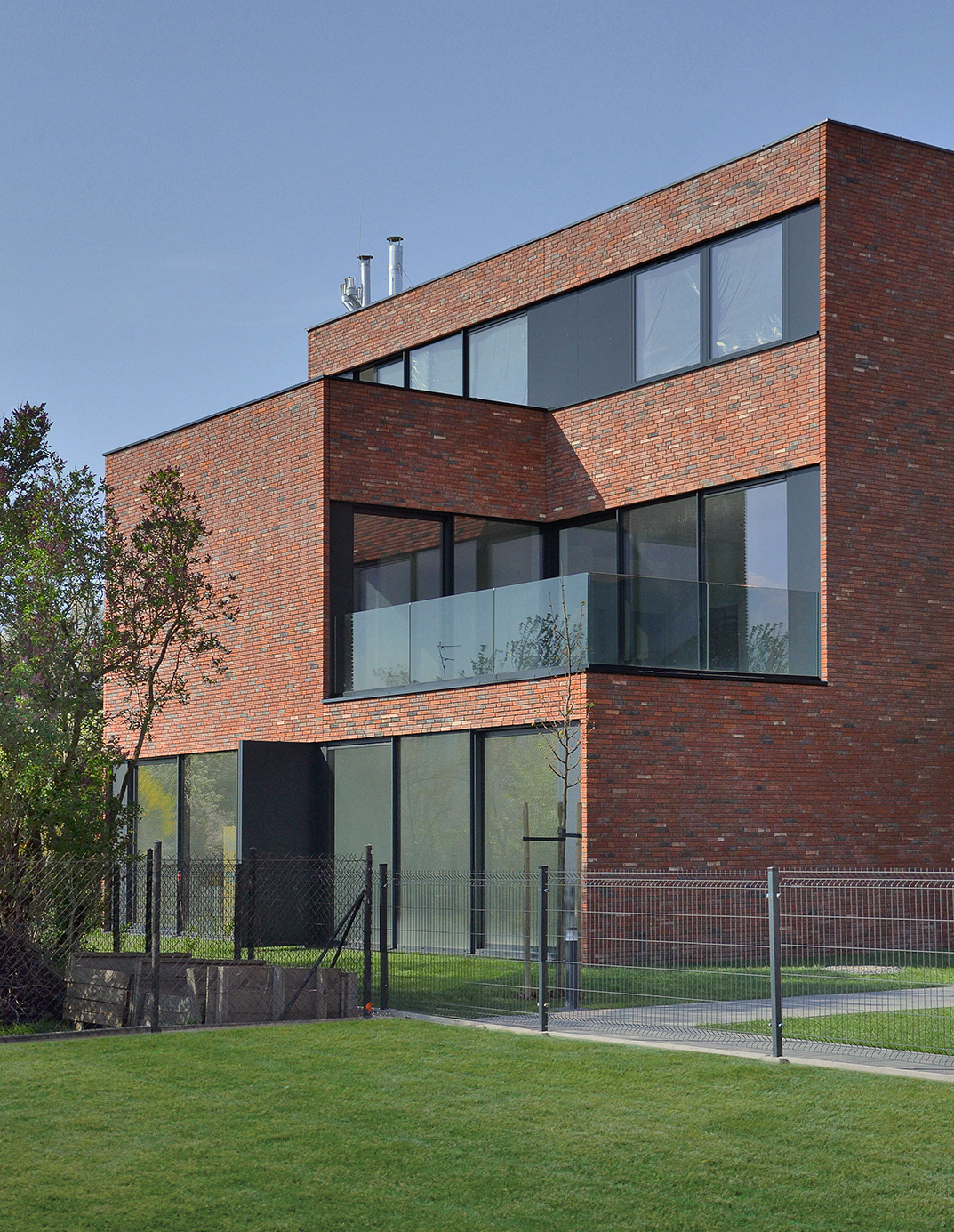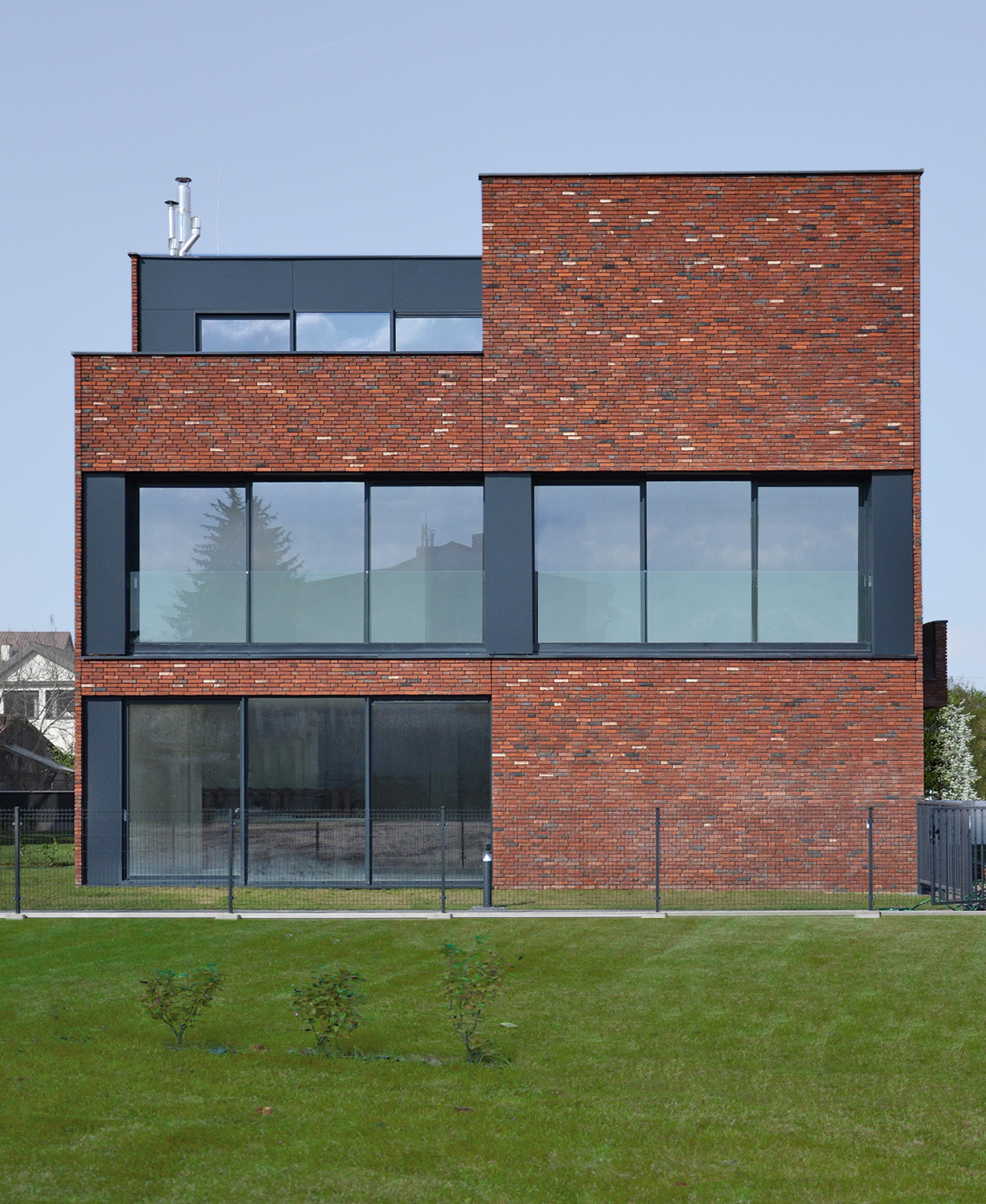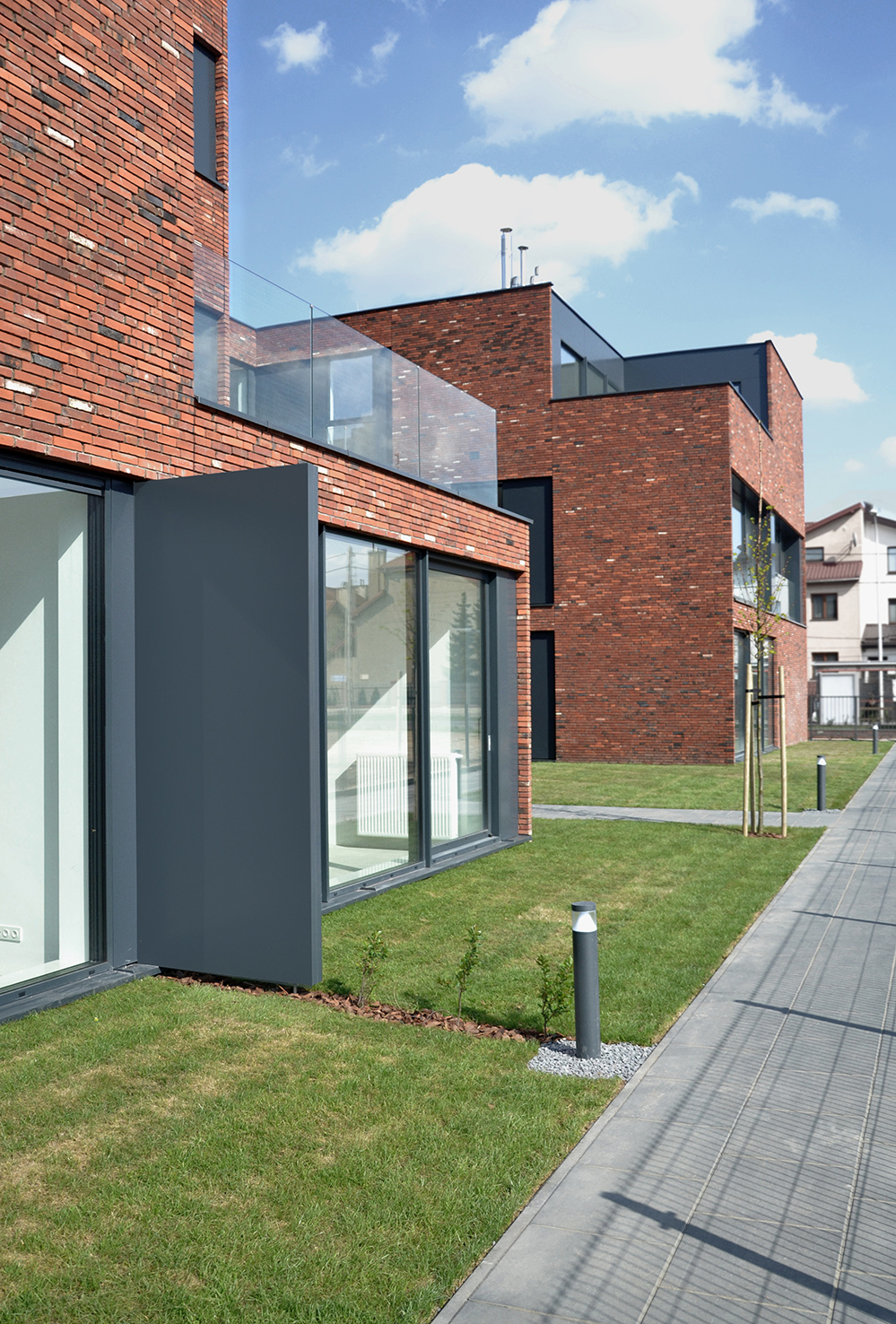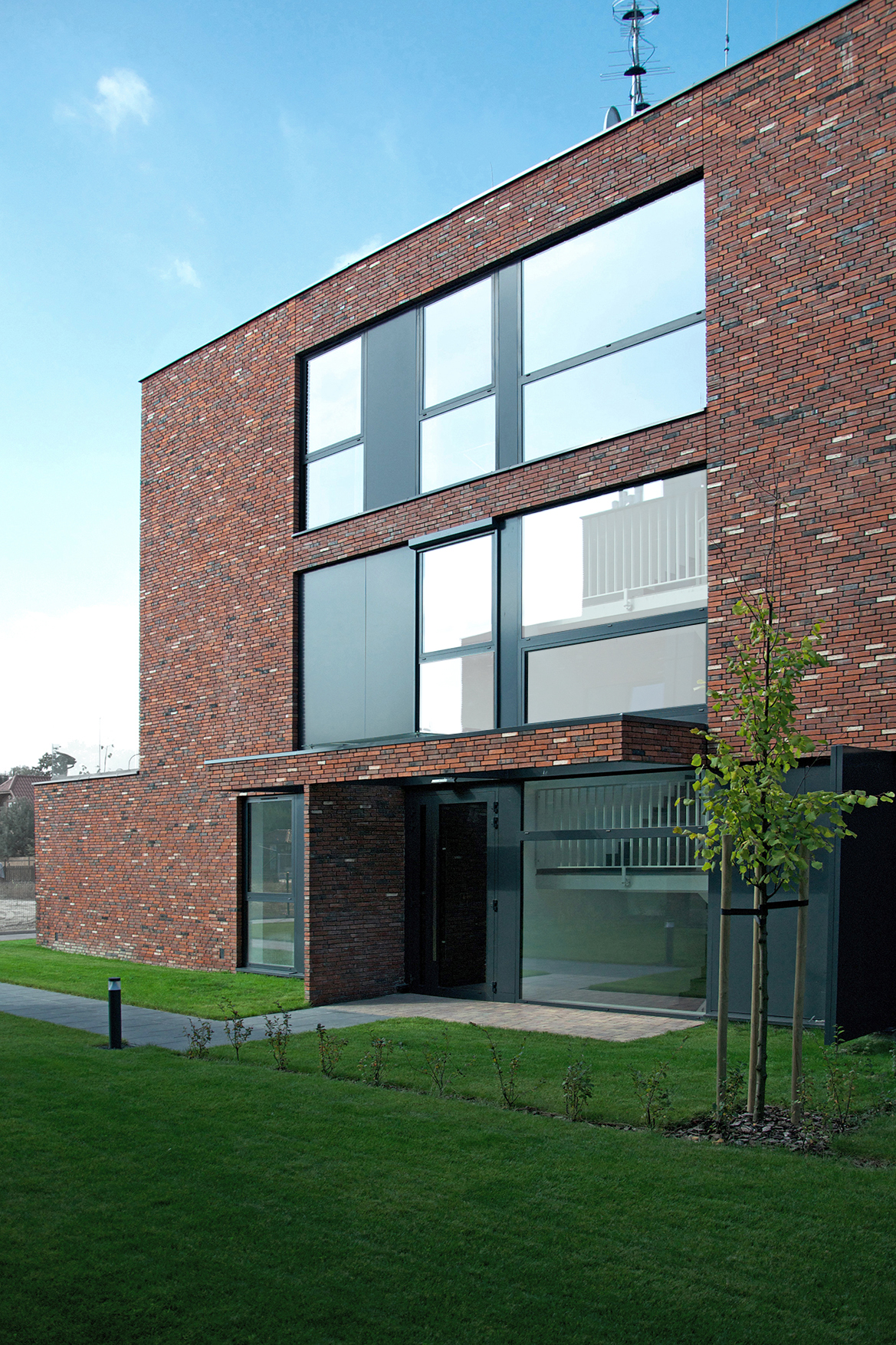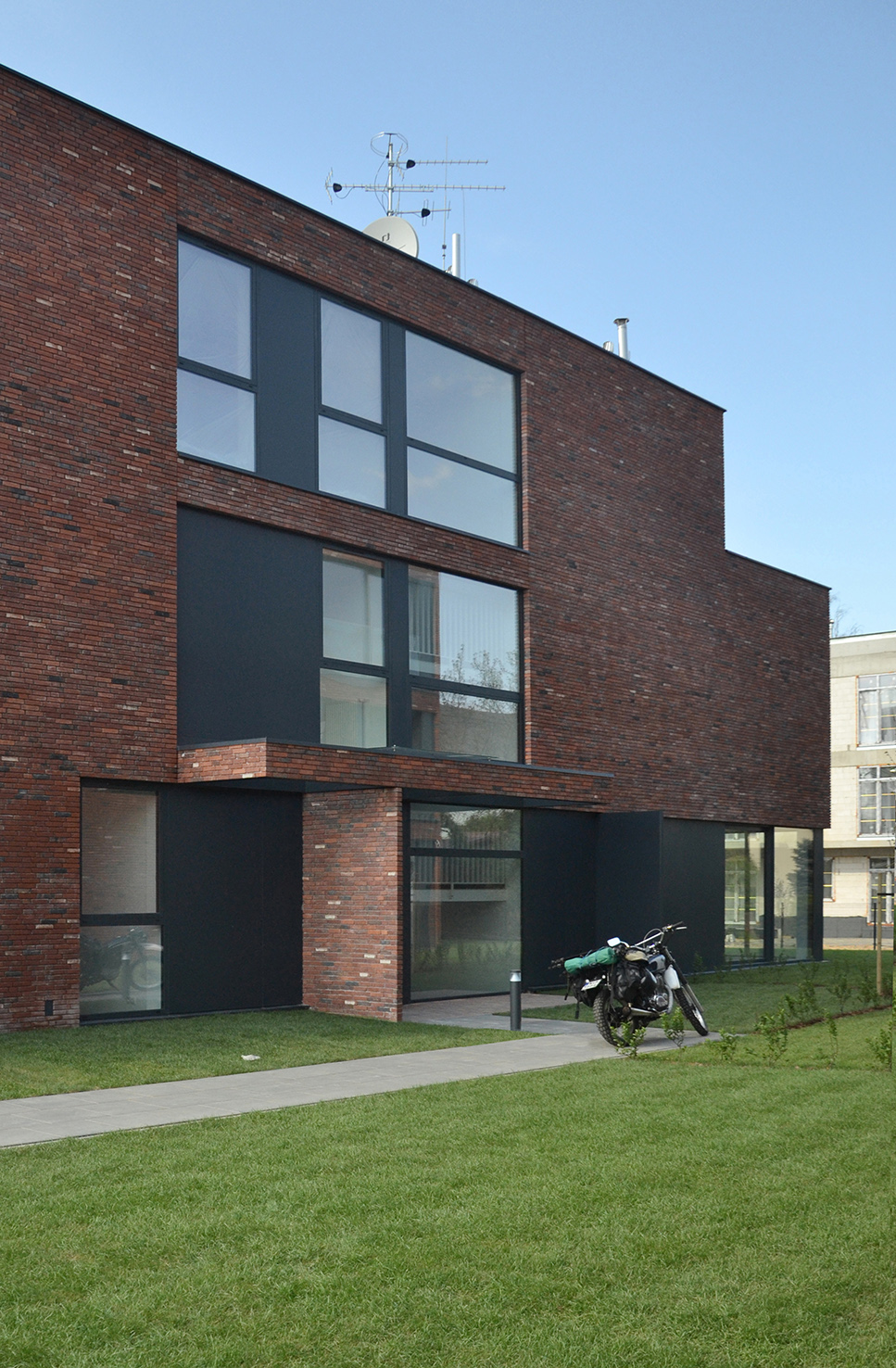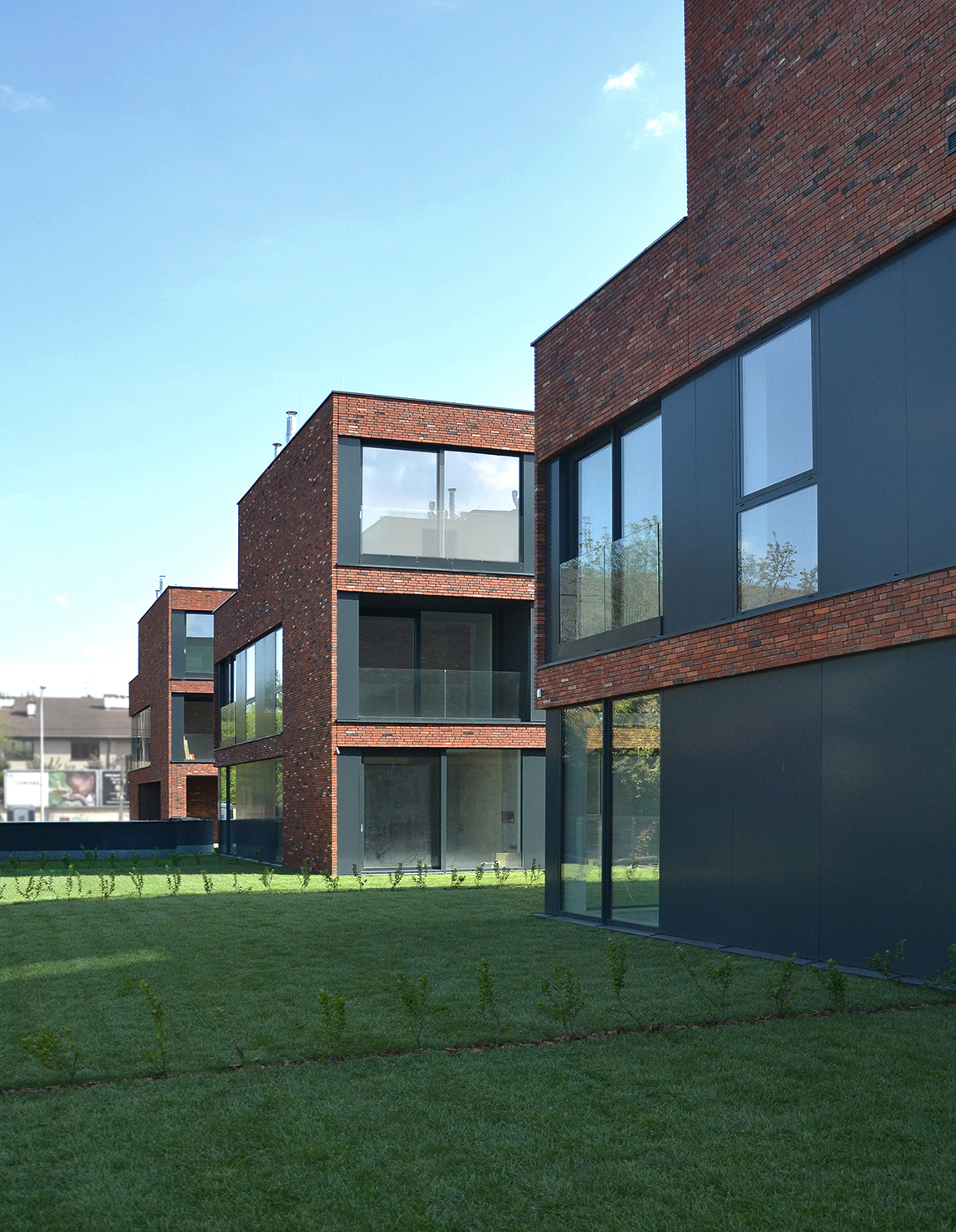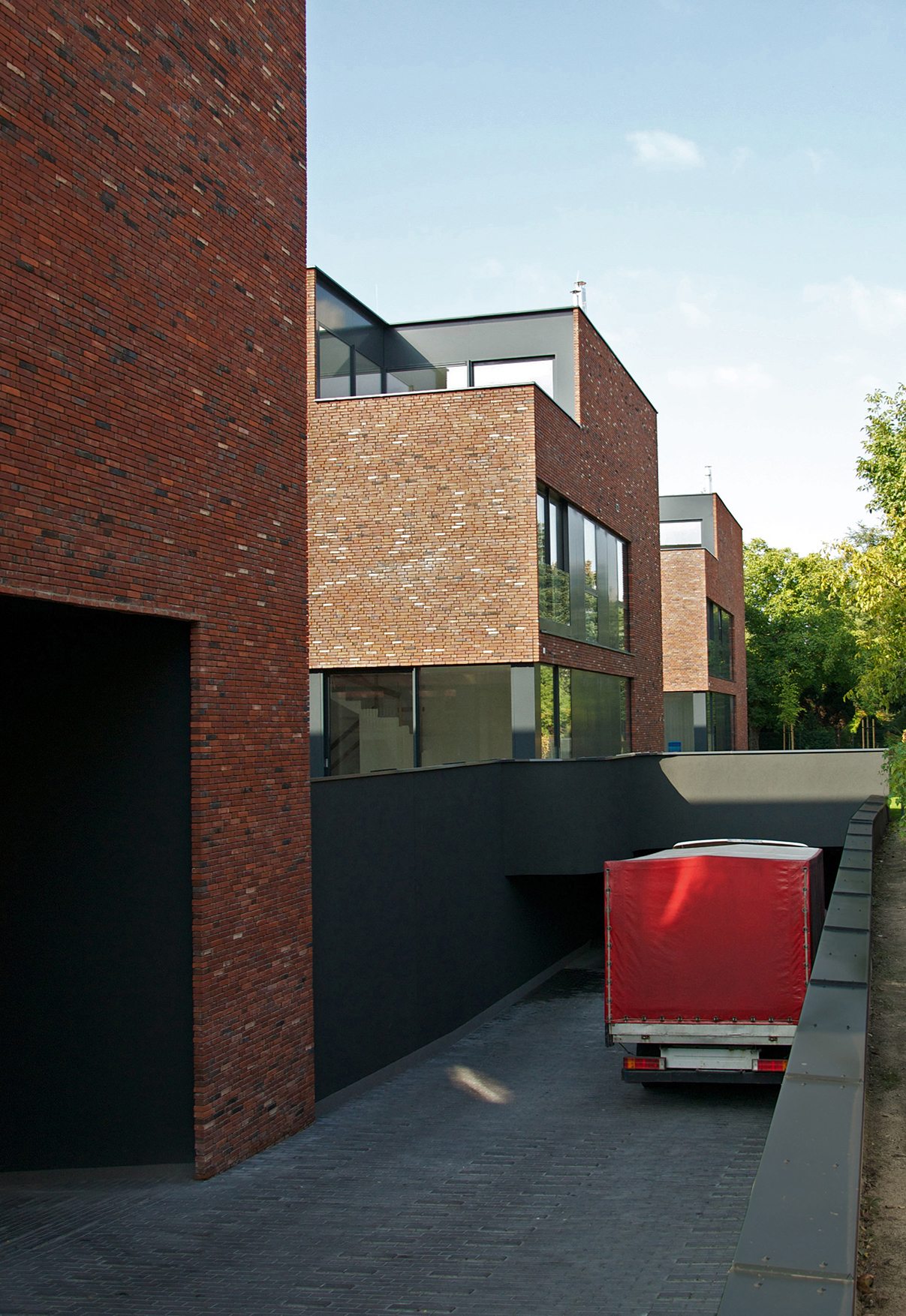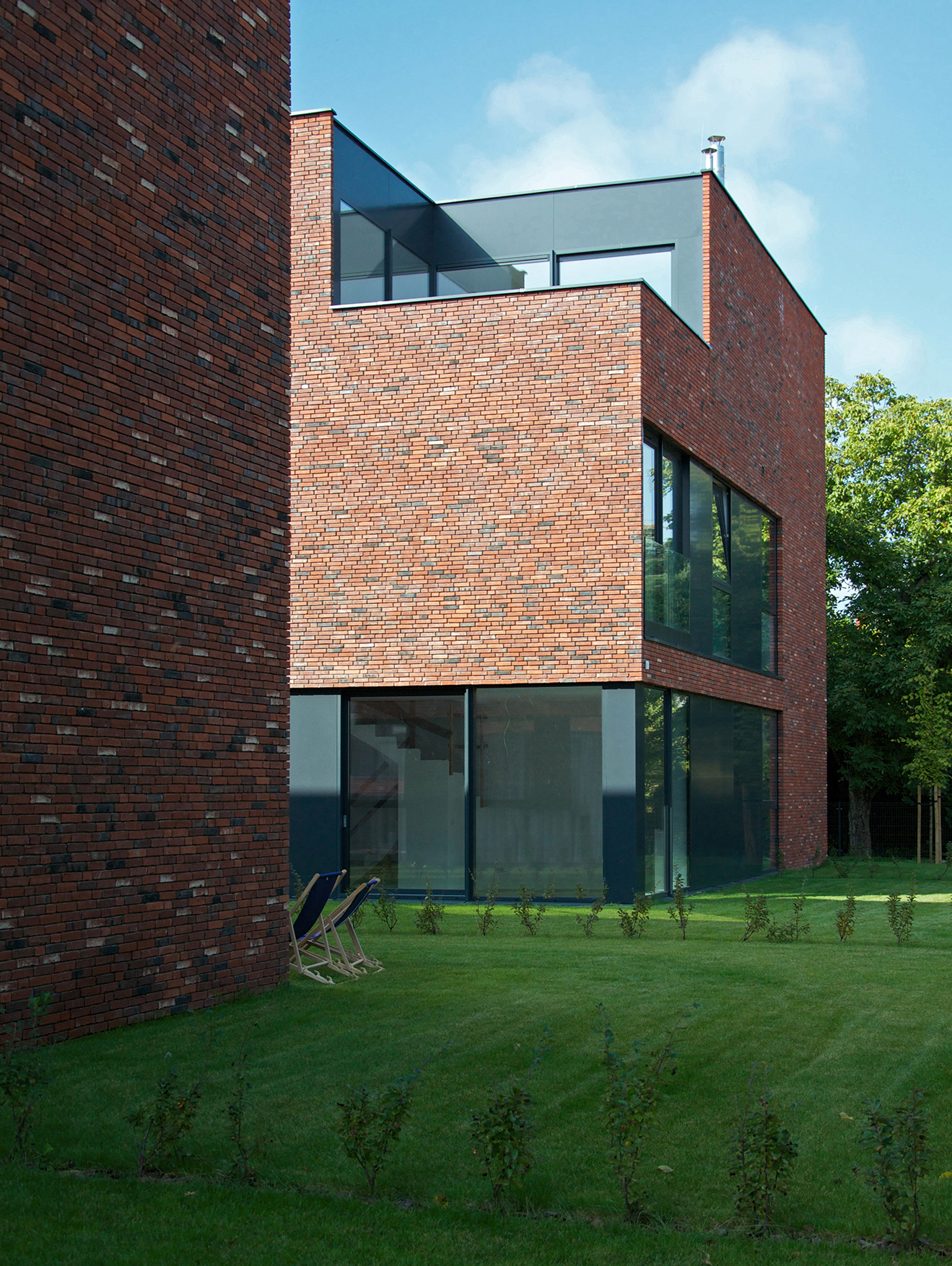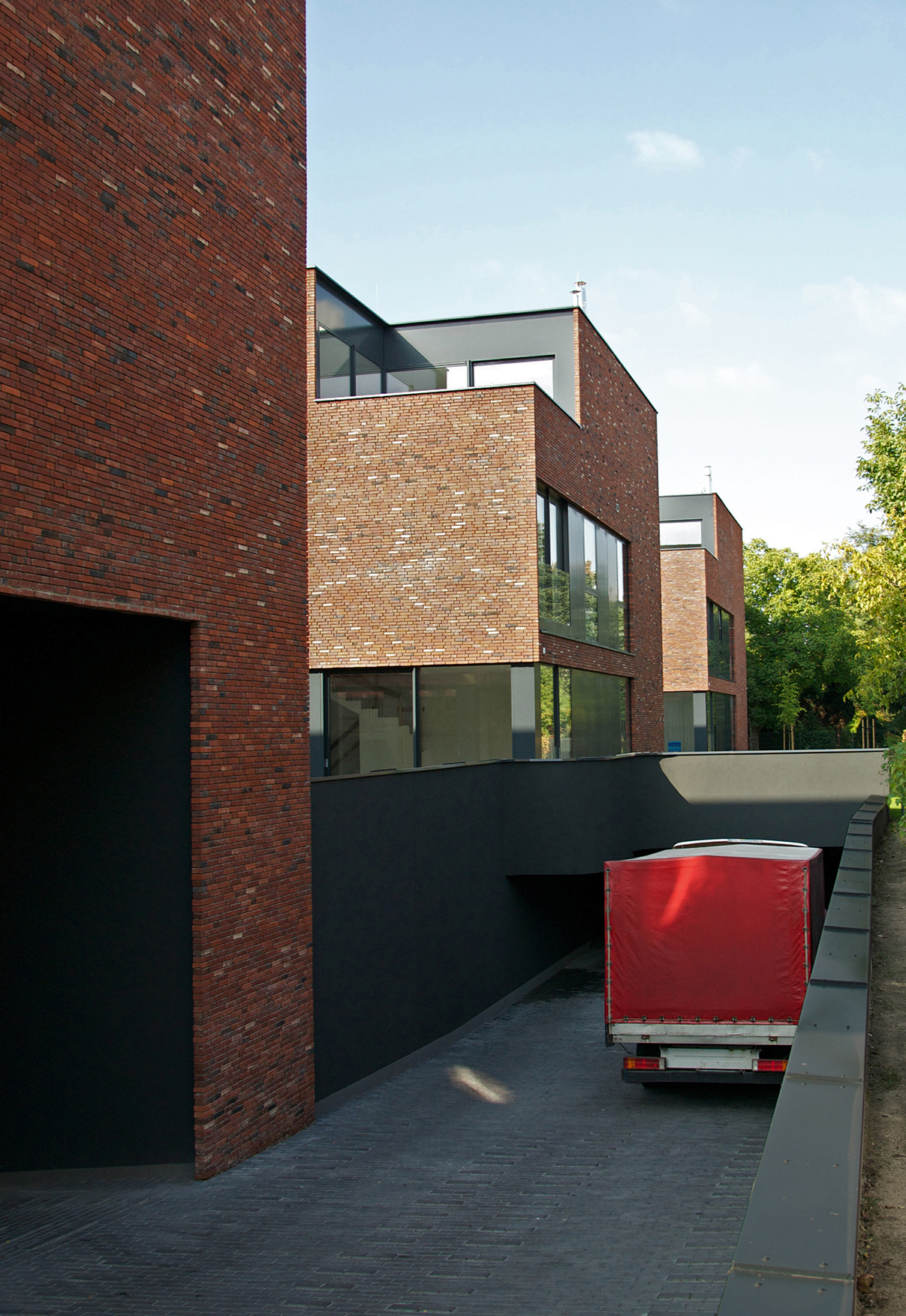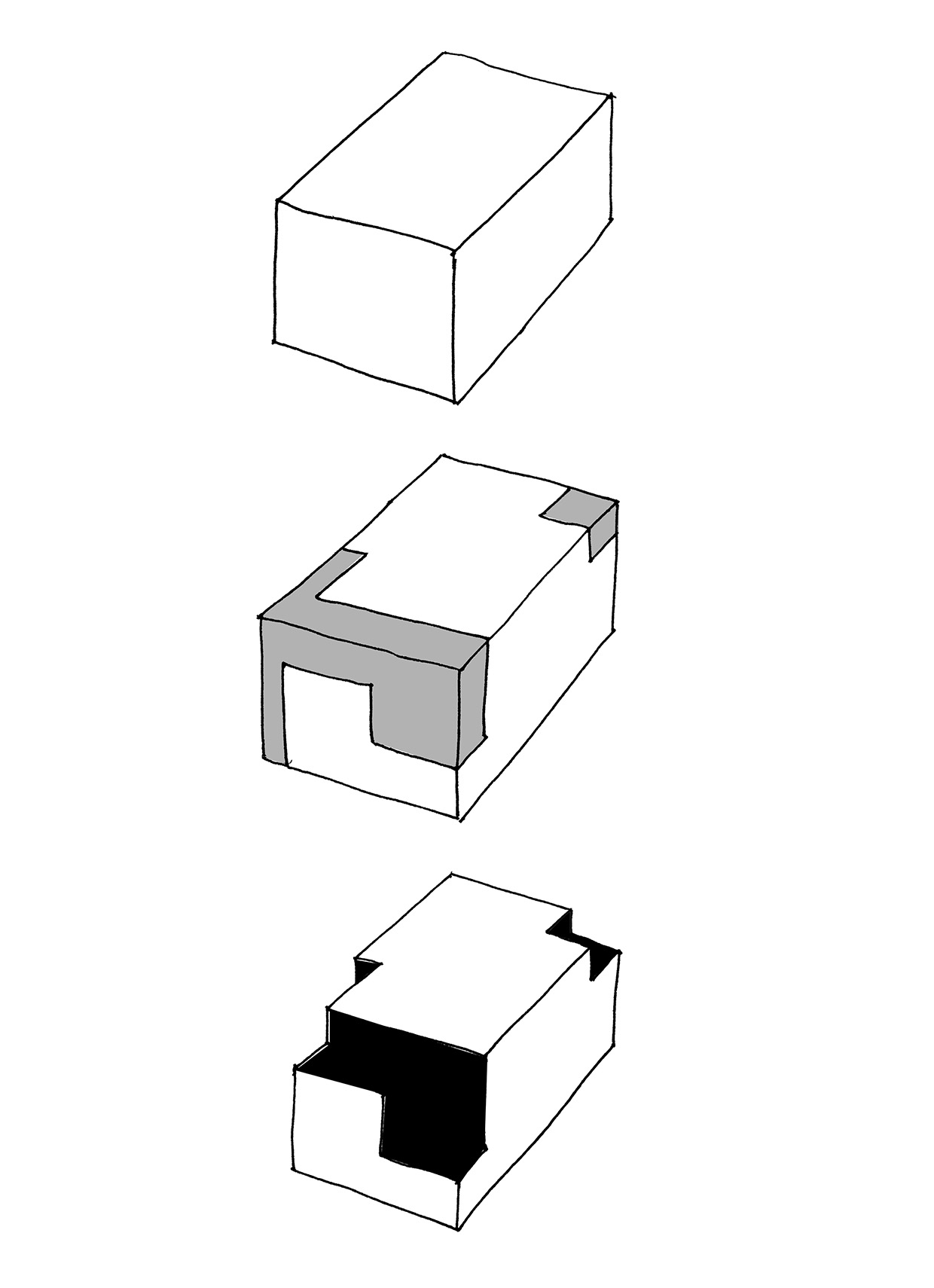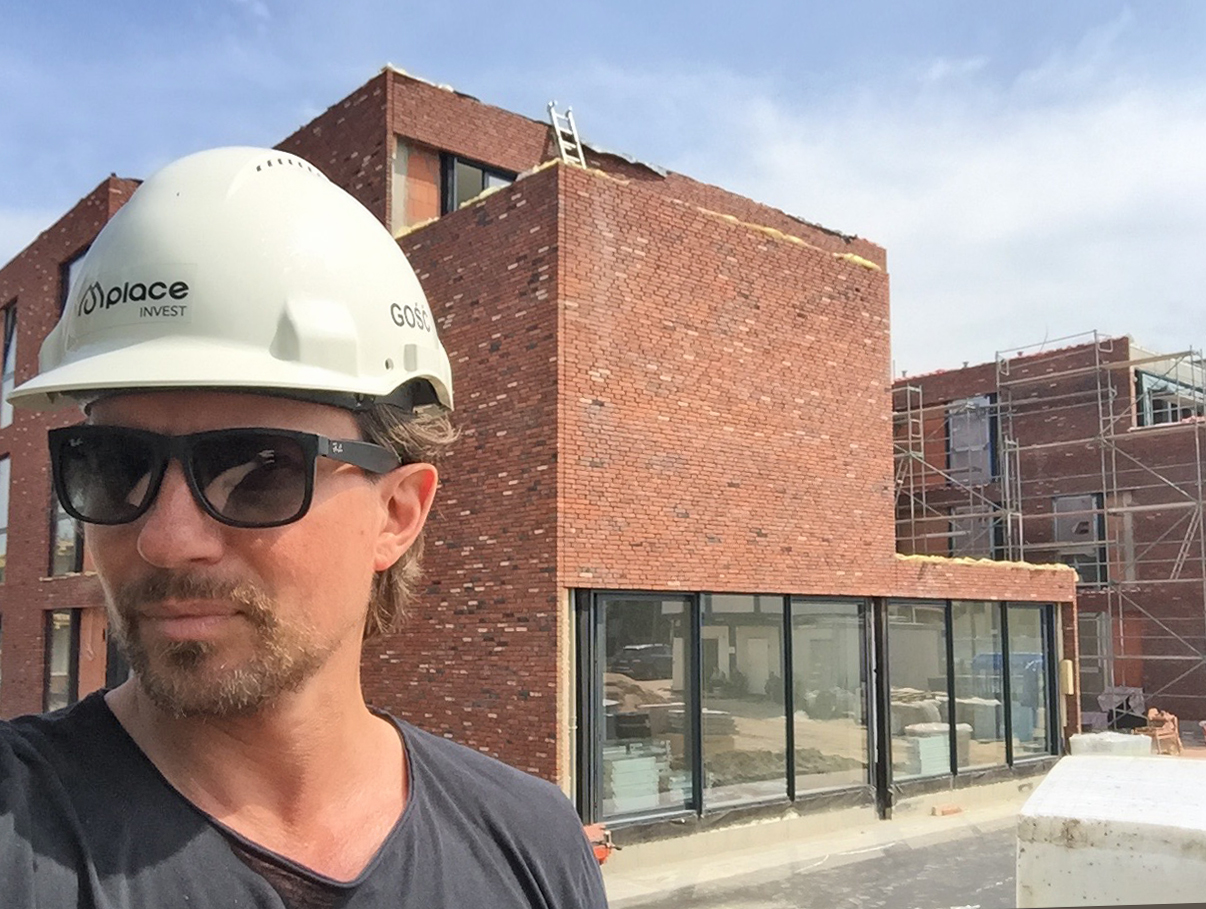 Wille Miejskie .Ryżowa 4.
FUNCTION: 3 urban villas
LOCATION: Warsaw, Ryzowa street,
USABLE AREA: 2100m2
PROJECT YEAR: 2018
INVESTOR: MarsInvestment
ARCHITECT: Paweł Lis, Katarzyna Kmita
CONSTRACTION: ATK DESIGN
GENERAL CONTRACTOR: PLACE INVEST
PHOTO: PAWEL LIS ARCHITEKCI
A complex of 8-storey, 3 urban villas built in Warsaw district "Old Italy" refers to the tradition of brick houses from the inter-war period. In their form you can also find references to the pre-war factory "Fagus" designed by Walter Gropius and Adolf Meyer.
The three-storey buildings have ventilated facades clad with hand-molded clinker brick "Fortuna" from the Wienerberger company and flat roofs covered with greenery. The interspace between windows is create with panels in the alucobond system.
The apartments have a 3 meters height, and all of the top floor have large terraces. Windows are designed in the aluminum system. Some of them have a HS type sliding system. The ground floor of the villa at Ryżowa street have service premises. Garages are locate in the underground storey of each building.
"In this case, we had to significantly reduce the role of the window, which in our thinking about architecture is extremely important. Multi-family architecture, however, has its own rights and the most important of them is economics. Fortunately, the investor is a person with a unique sense of aesthetics, so we had a high-quality hand-formed brick at our disposal. Thanks to this, one of the most raw and expressive projects was created in our work, which we are very pleased with ".
The form of individual buildings has been create on the principle of subtracting solids at right angles. This principle and the material used allowed for an ascetic and dynamic architecture.