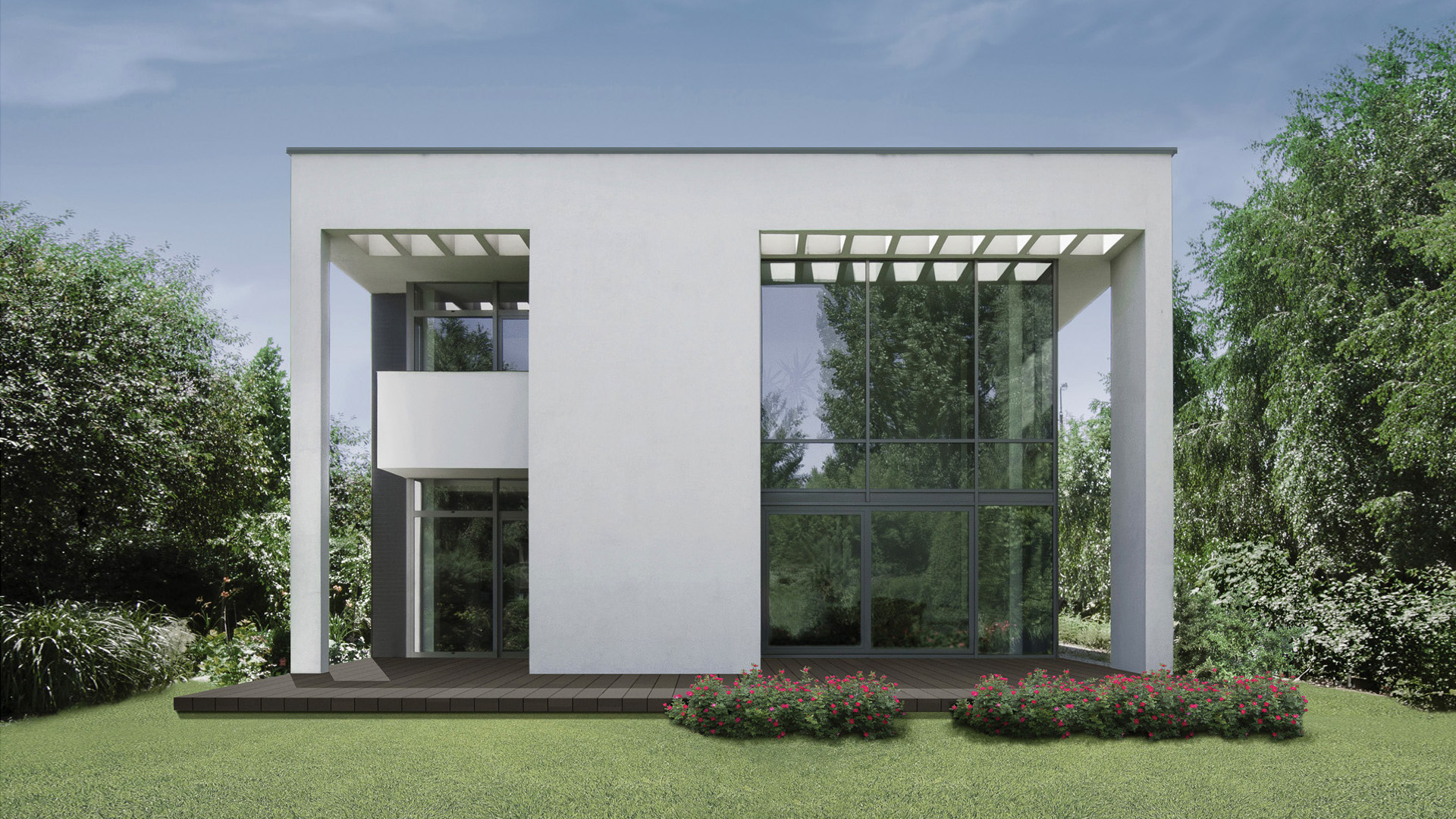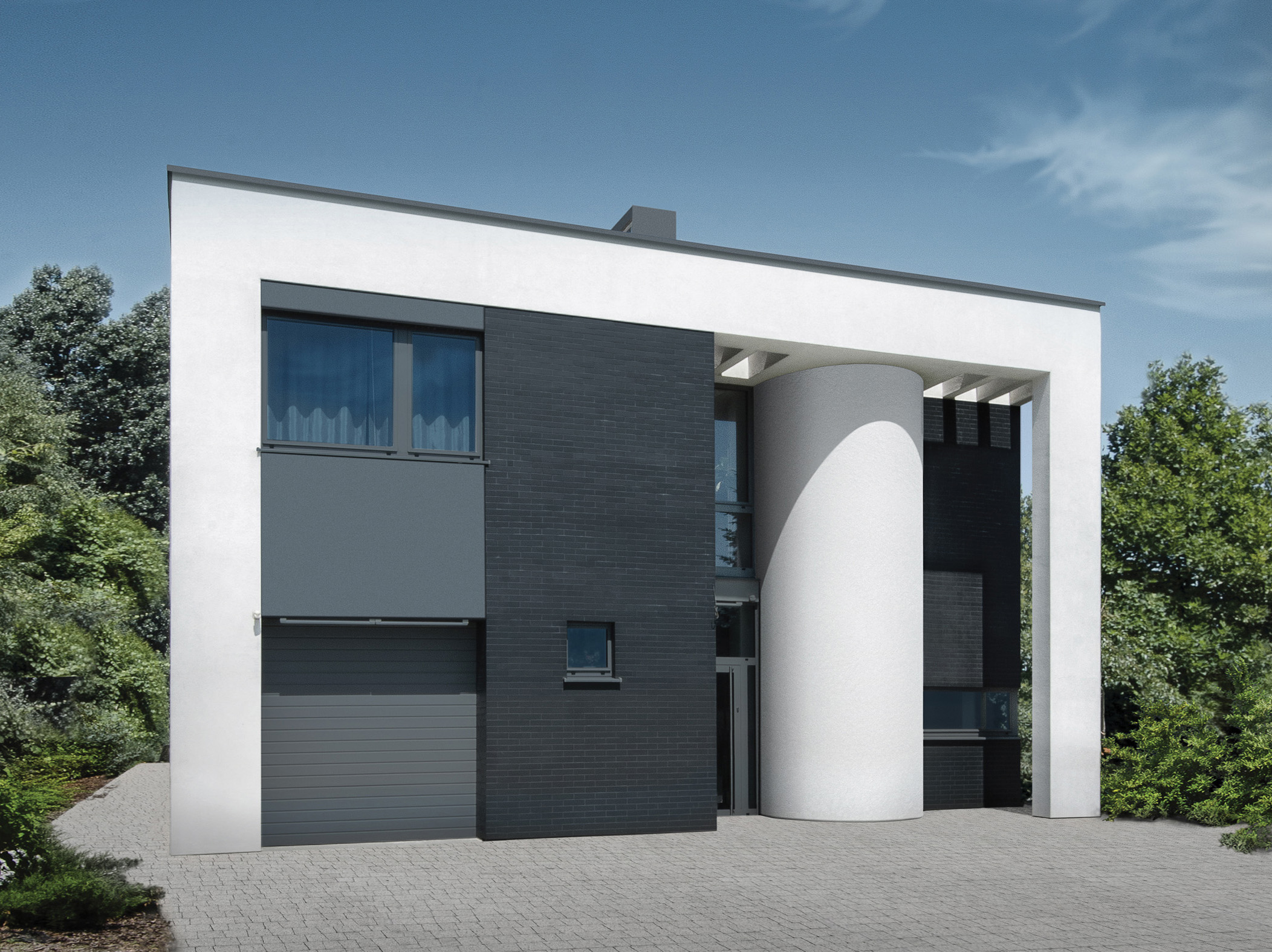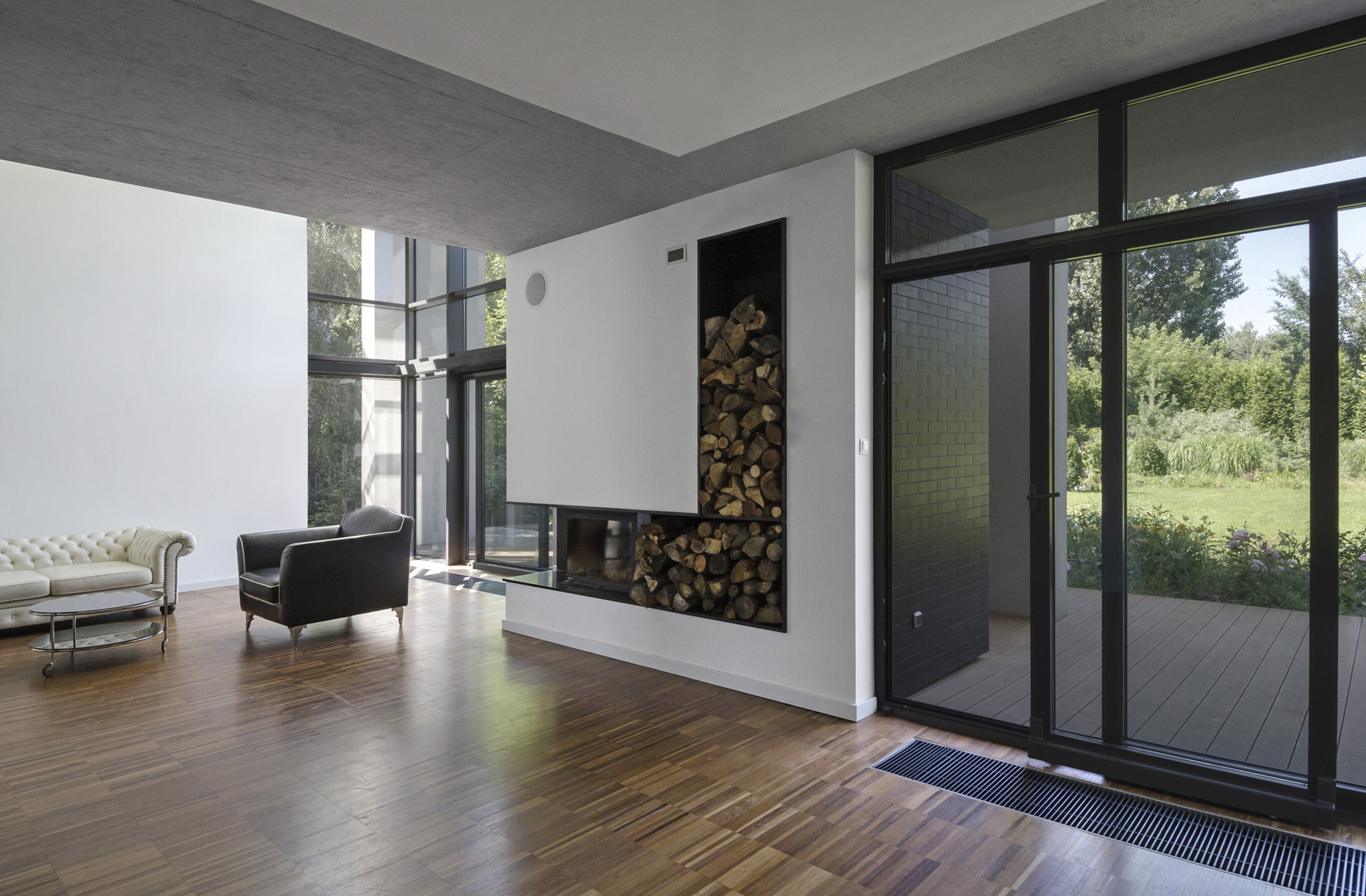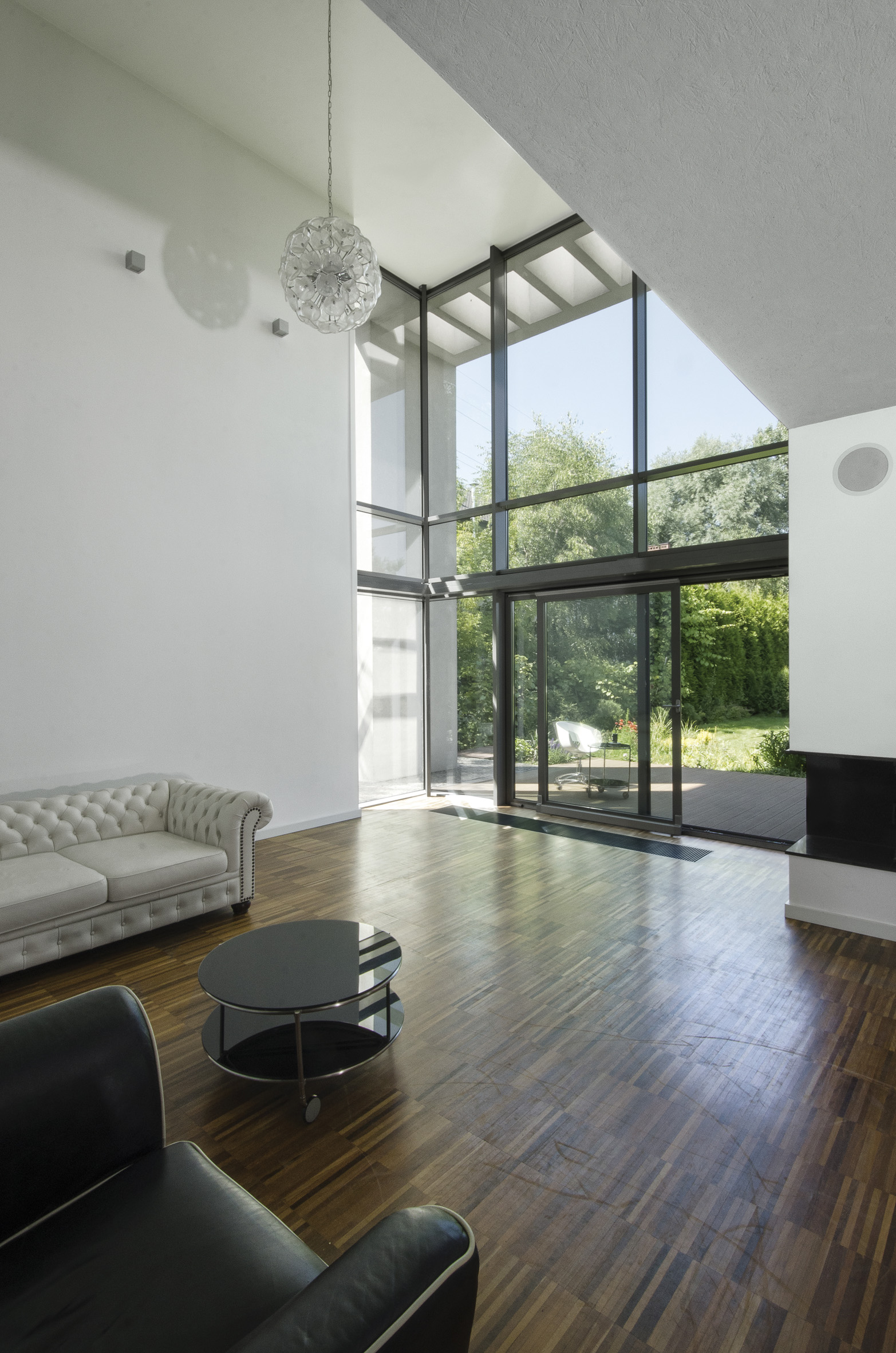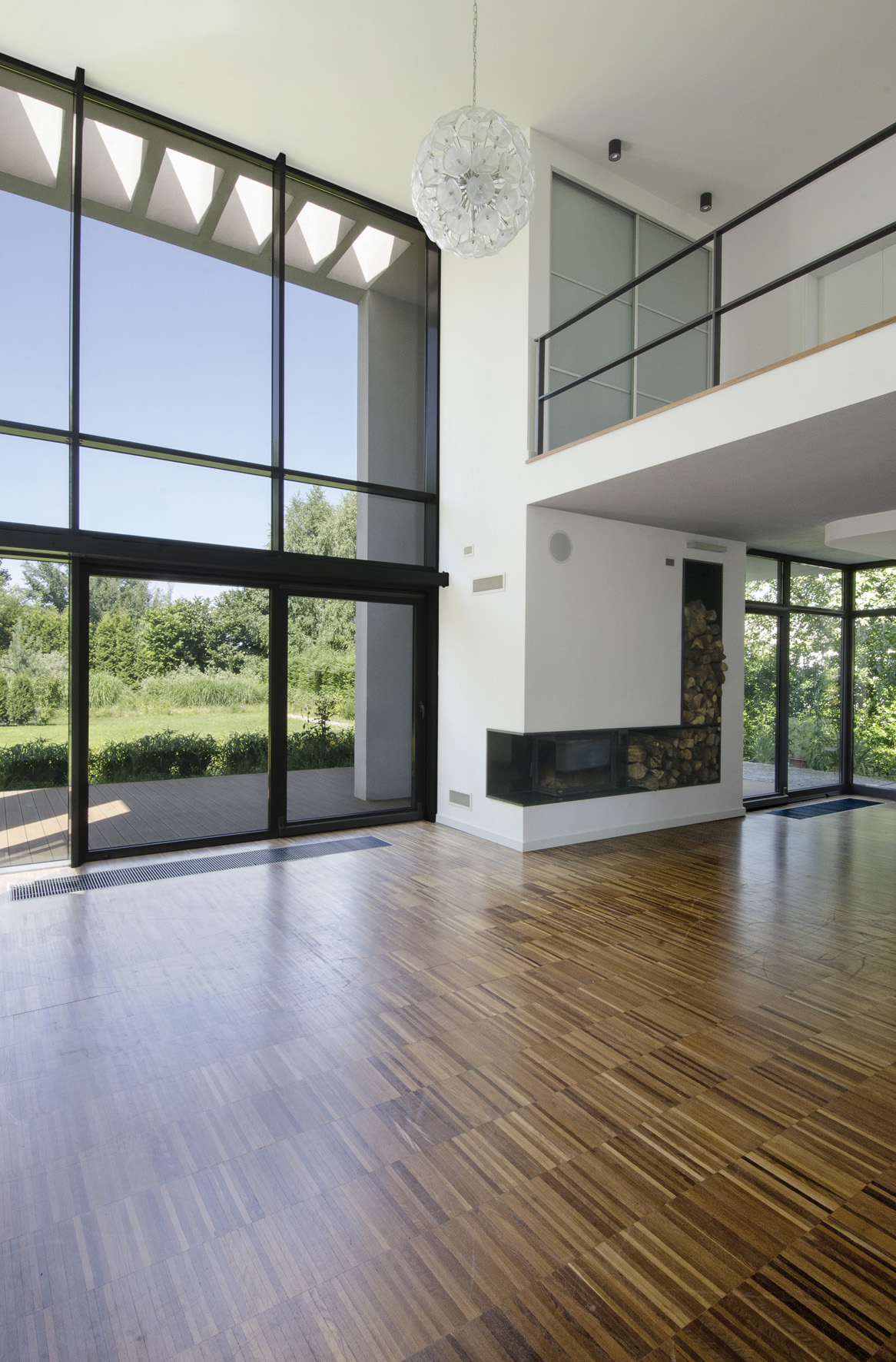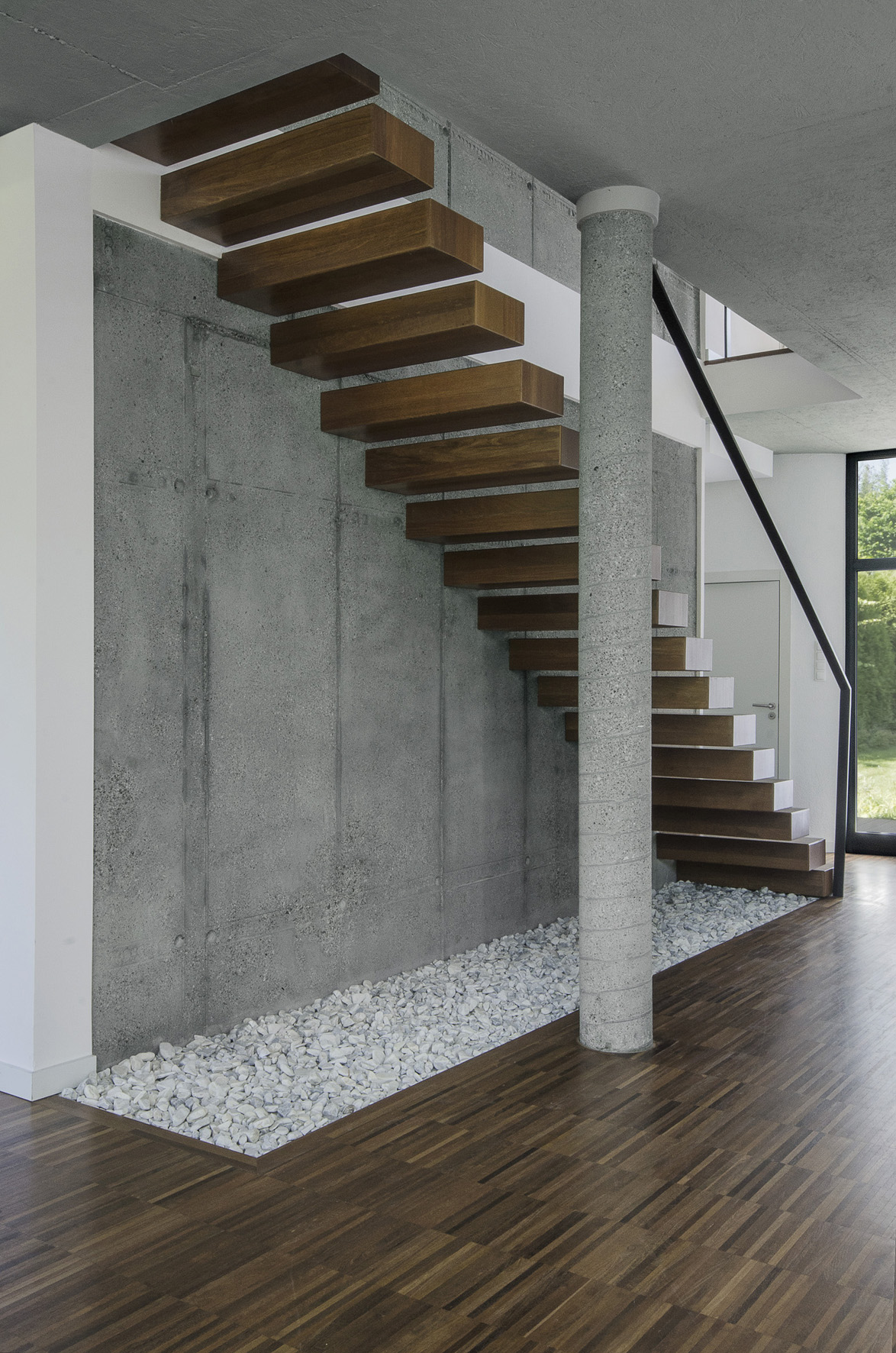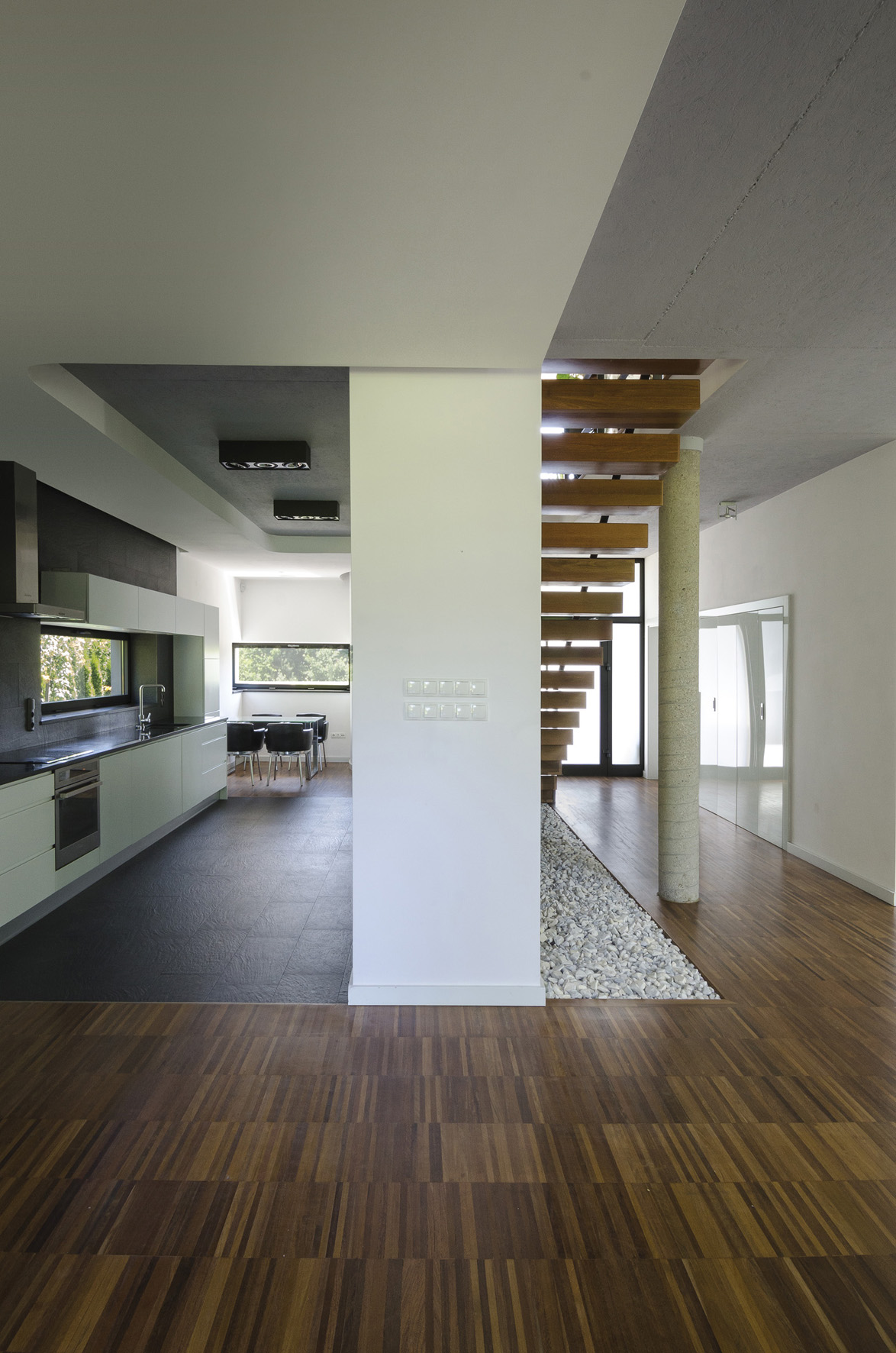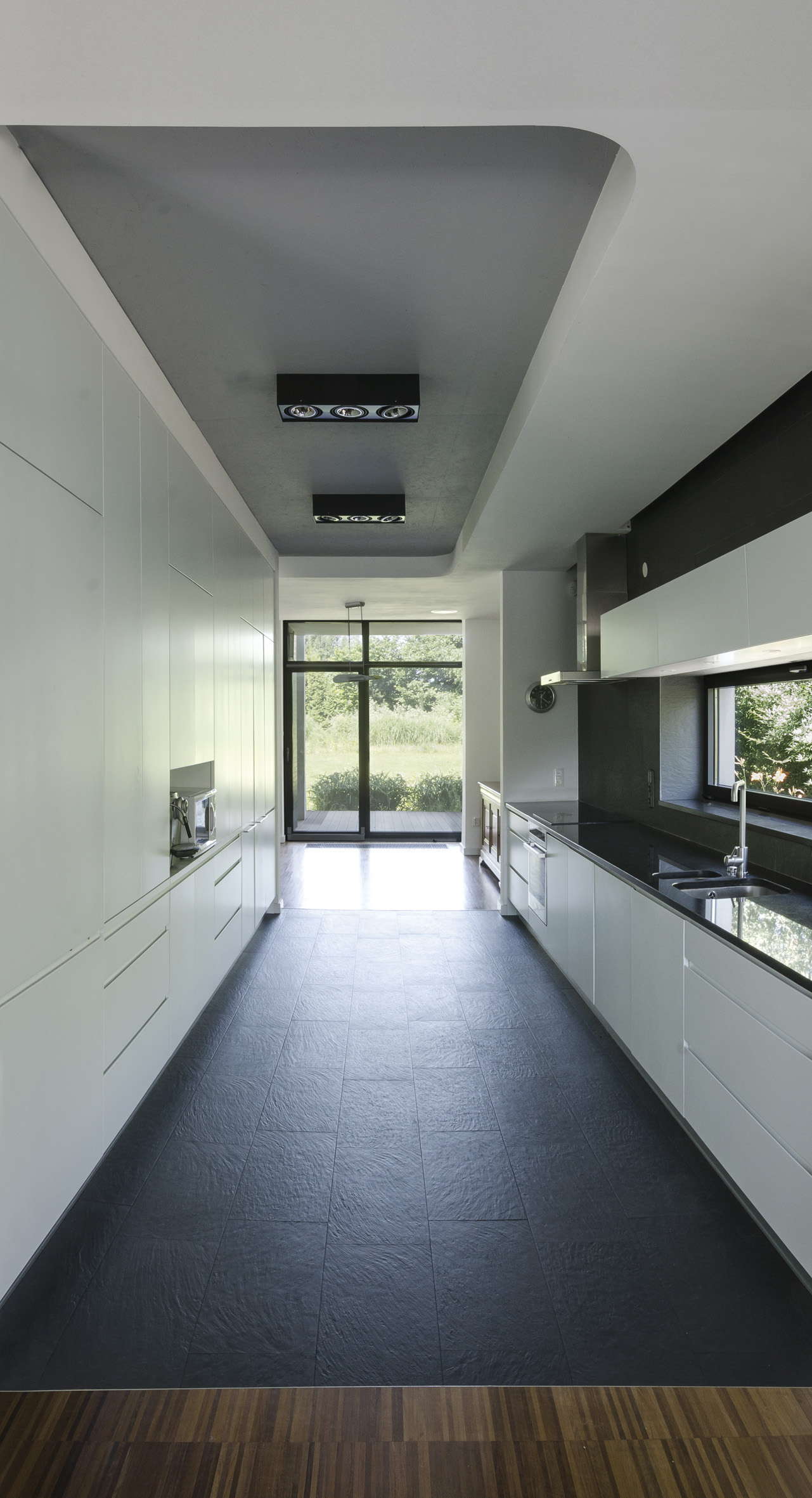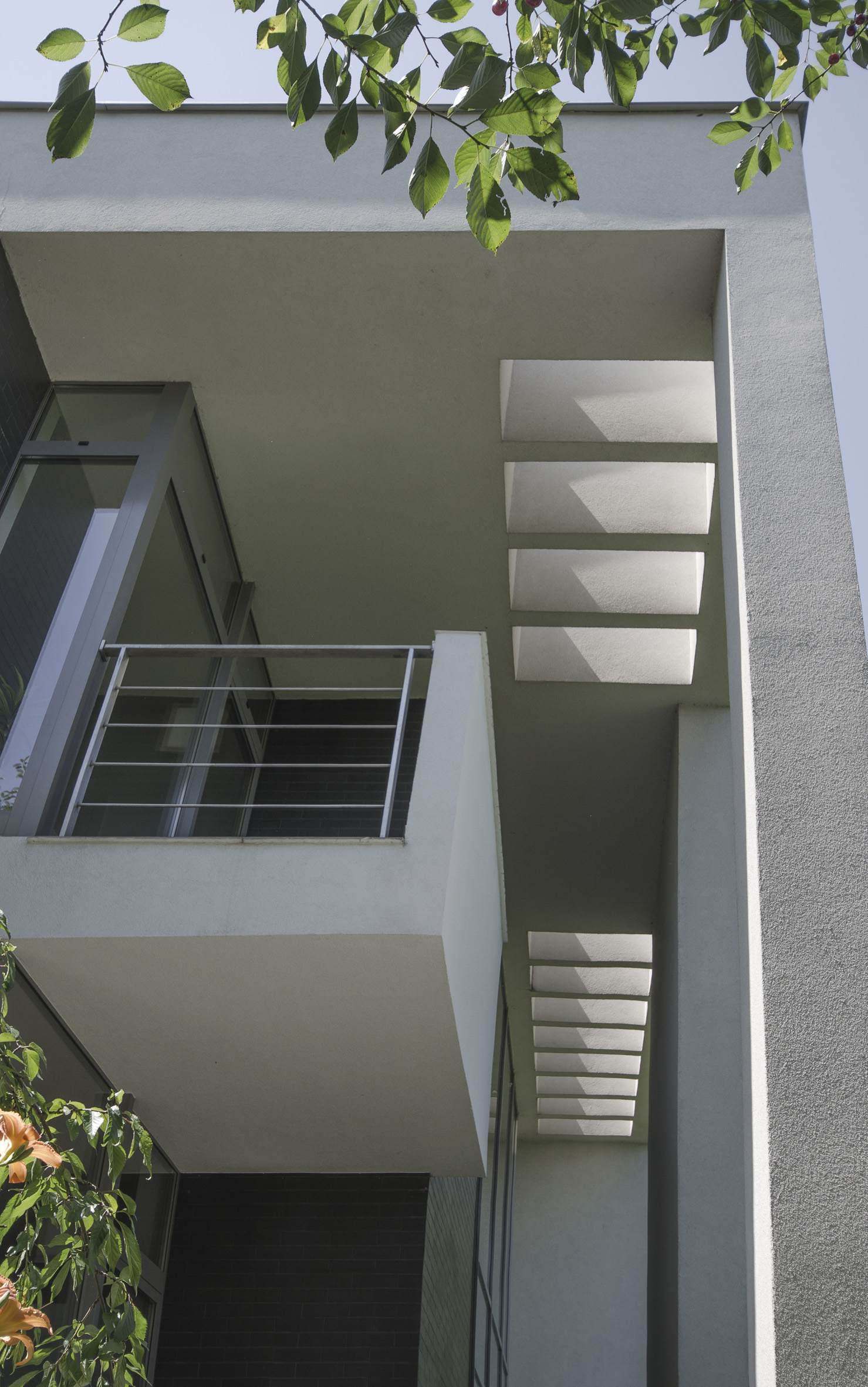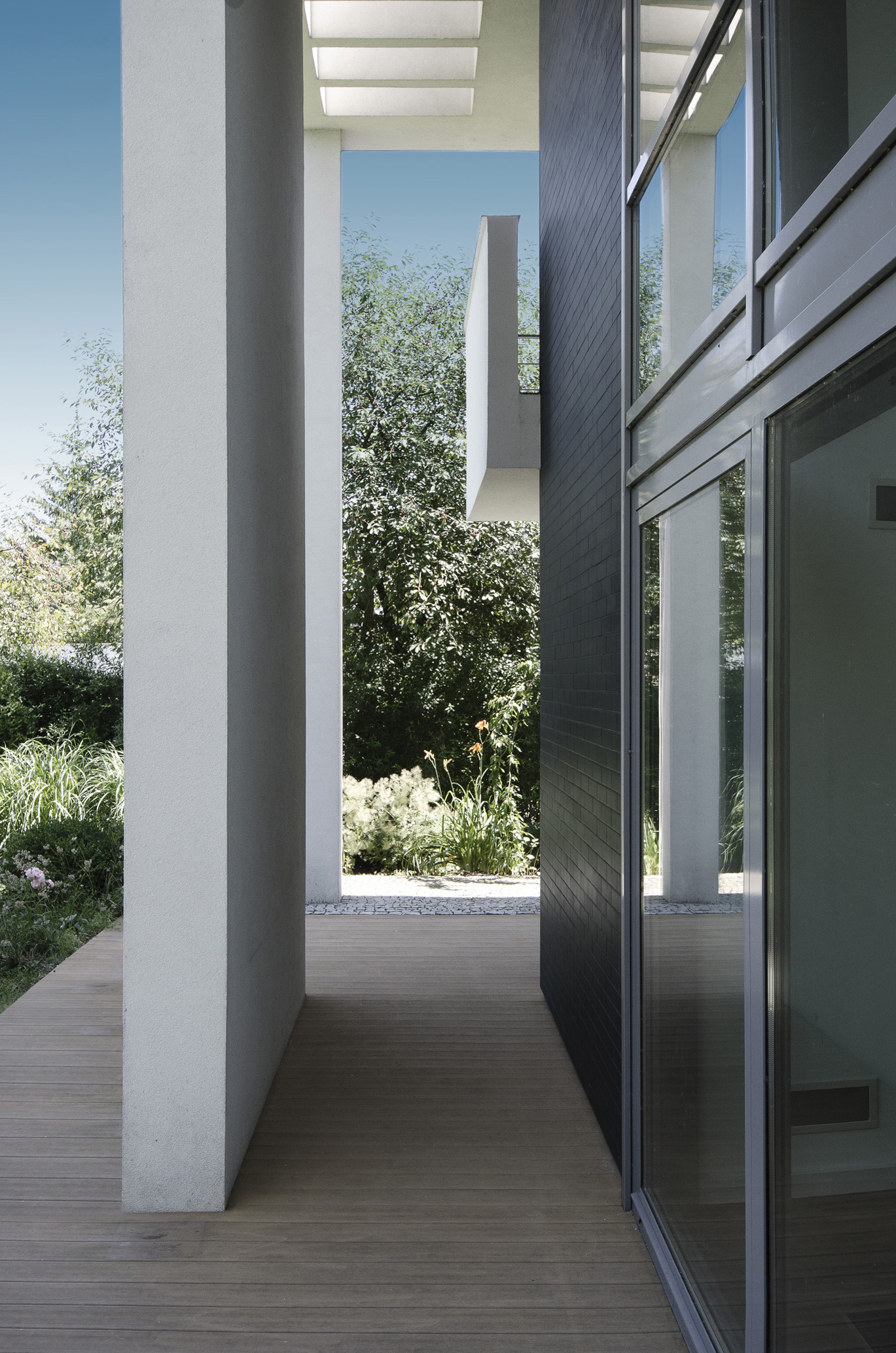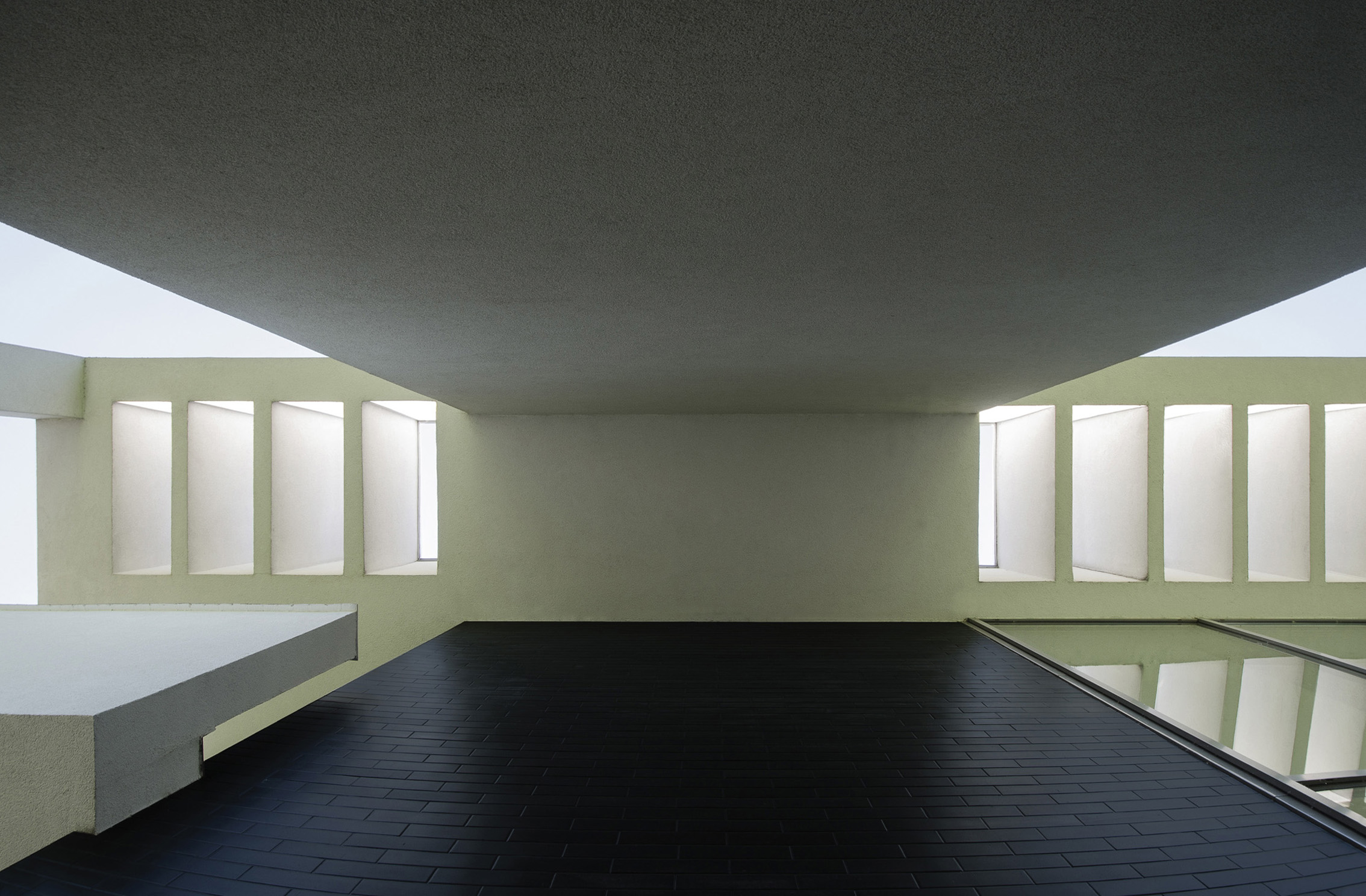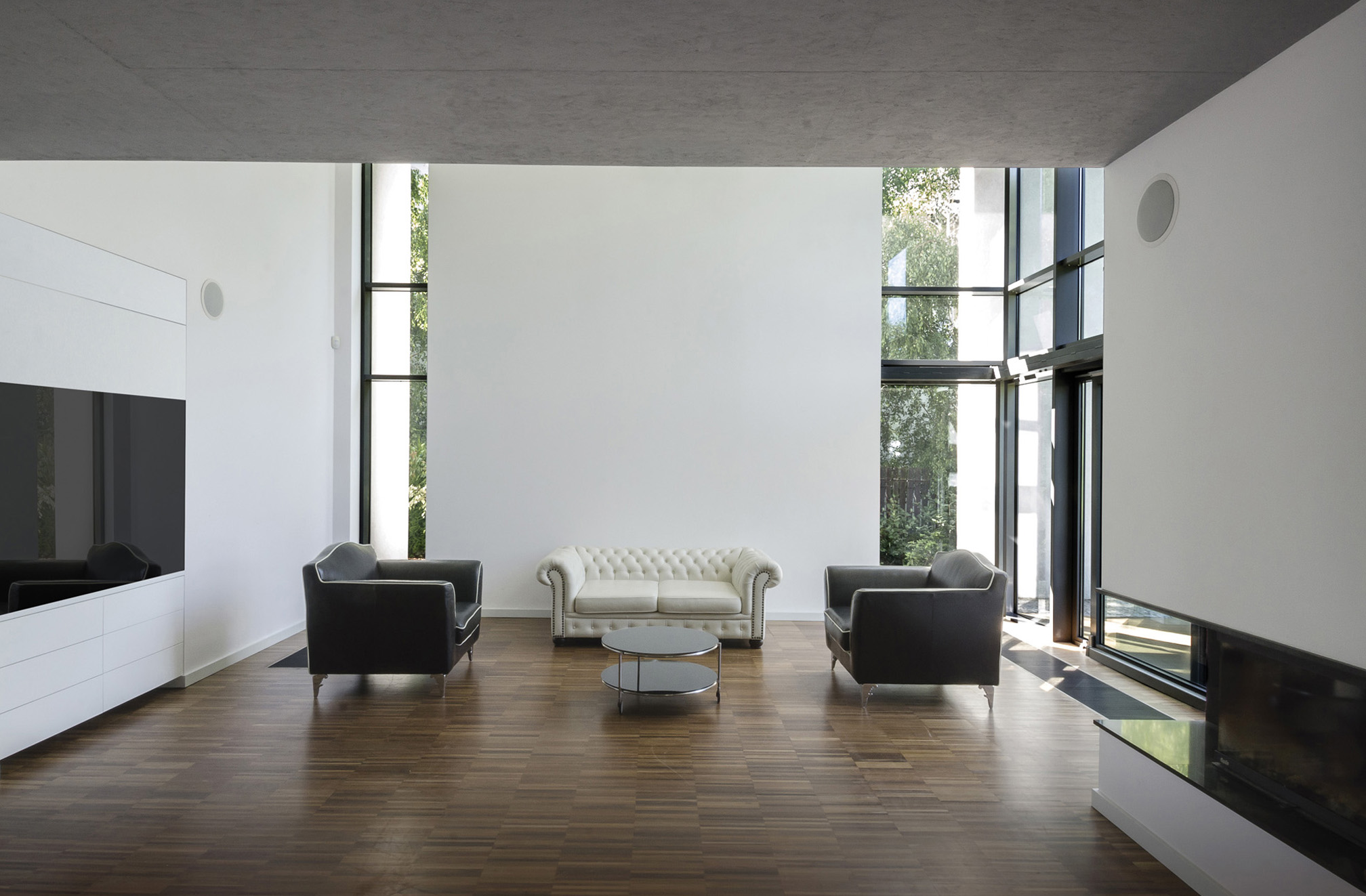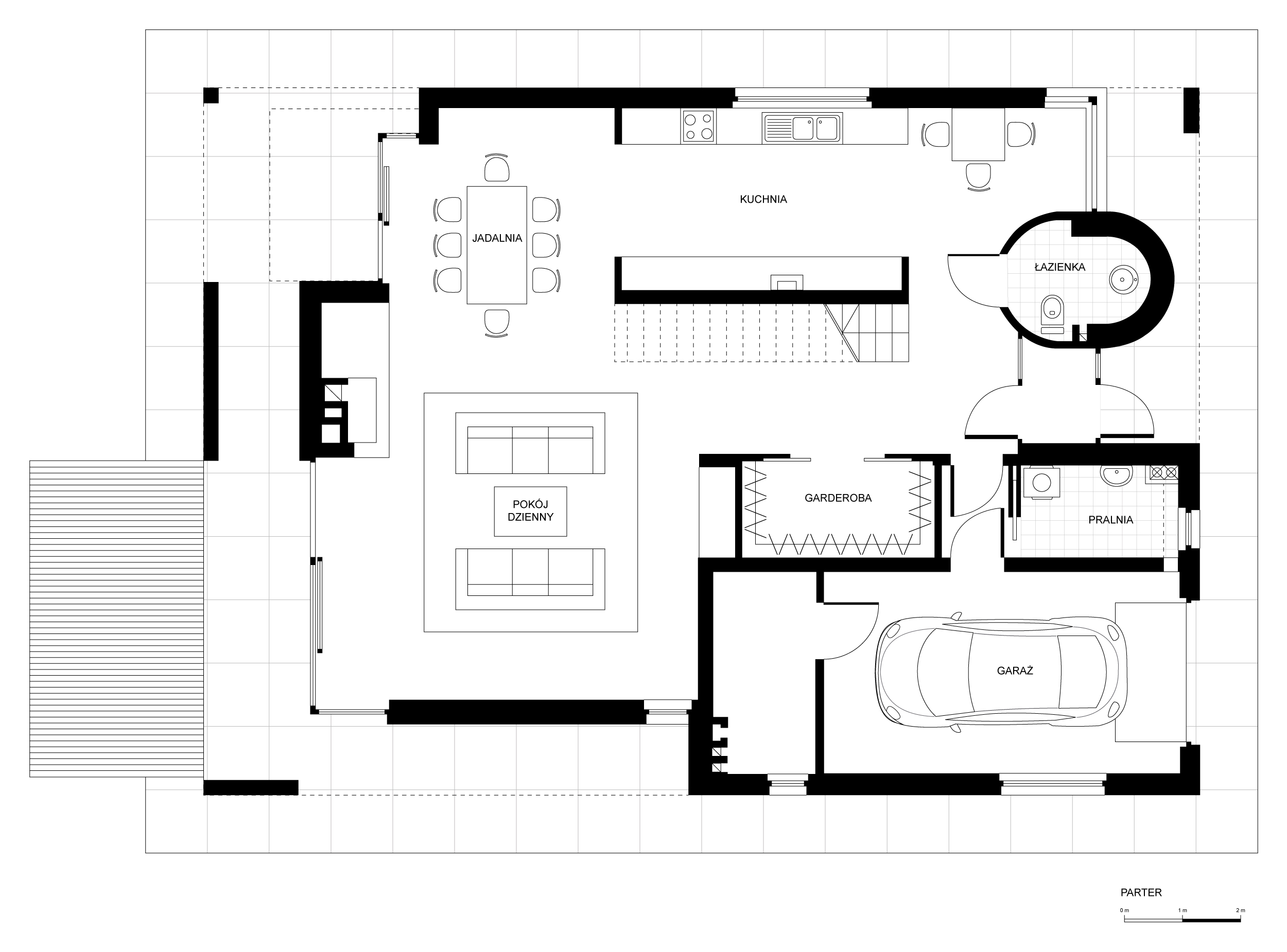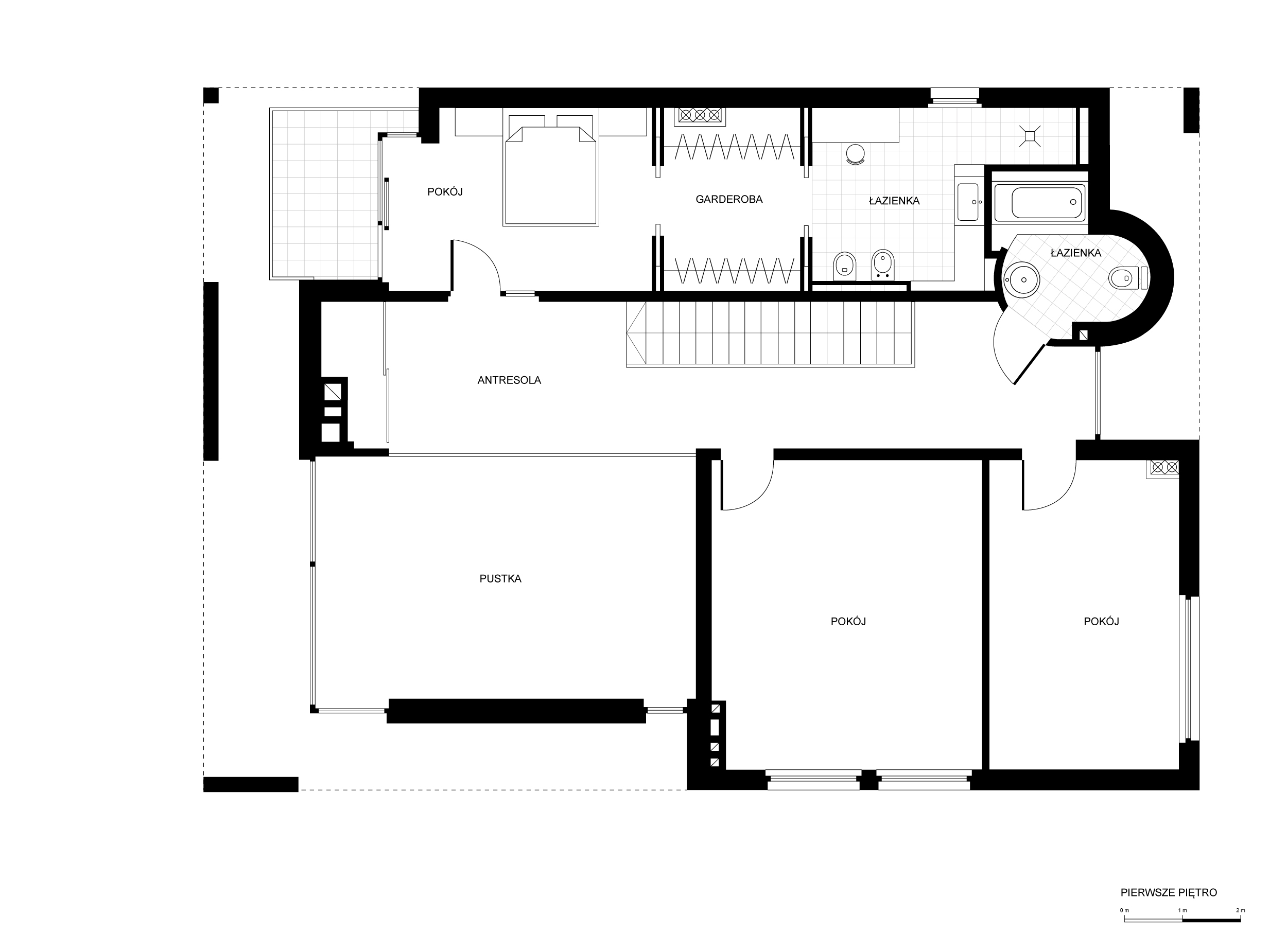 FUNCTION: Single-family residential building
LOCATION: Klaudyn, gmina Stare Babice pod Warszawą

USABLE AREA: 230m2
GROUND AREA: 1100m2
PROJECT YEAR: 2004
ARCHITECT: Paweł Lis

COOPERATION OPEN ARCHITEKCI: arch. Daniel Mermer, arch. Przemyslaw Kokot, arch. Piotr Prawdzik
INTERIOR DESIGNER: Paweł Lis
The owner of the house in Klaudyn near Warsaw is a big fan of Bauhaus and in such a climate he dreamed his house. The plot on which the building is located is oriented front to the south. This zone is loud from the street. Garden is located in the back of the area from the north.
Daily zone is located on the quiet north side. The whole façade of this side has been glazed in search of light and space. Northern light of day does not disturb anyone in the interior and the opening of the garden makes it green and freely penetrates into the interior.
On the ground floor there is only one free-standing concrete wall on which staircase are hung. The wall was designed so that divides the space of the ground floor at the rest area, dining room, kitchen and entrance hall. The bathroom is hidden in the barrel visible in the front elevation. Living room designed from the garden has a height of 6.5 m, and can be seen from the mezzanine to the floor where the remaining rooms are.
In designing the house of classical proportions, using a large amount of glazing, and openwork roof supported by pillars, the architect was able to make the building well inscribed in the land gaining nature of the modernist pavilion.